MCAT® FREE EVENTS ON DEMAND
START SMALL FOR BIG RESULTS
Study with free videos that make it easy to review content, learn strategies, and get ready for test day.
MCAT Workshop
Cover key strategies for tackling difficult questions throughout the MCAT. Then learn how to apply these strategies to different question types while focusing on how to think critically.
MCAT Science Lesson: Enzyme Inhibition
Don't let enzymes inhibit you and your MCAT confidence! In this session, we'll cover all the types of inhibitors tested on the MCAT, with a focus on graph interpretation.
MCAT Science Lesson: Metabolism
Glycolysis and the citric acid cycle are classic complicated biochemistry fare, but how much do you actually need to know? In this session, we break down these processes to the key things you need to master for Test Day.
MCAT Science Lesson: Organic Chemistry
Why are nucleophiles and electrophiles inexplicably drawn to each other? If you wonder what you missed in your classes about reactions, this is the session for you! We will cover the basics of reactions and how to determine the type of reaction.
The Personal Statement: Everything You Need to Know
After years of writing lab reports, data analysis, and hypotheses, many pre-med students find it difficult to write an essay that's all about themselves! Join our expert instructors for a free, interactive Personal Statement Workshop, where we'll show you the "do"s and "don't"s when it comes to showing off how awesome you are to Med Schools.
Application Deep Dive: Interview Prep
Join us to talk through the med school interview process and get winning tips from Kaplan Admissions Consultants Maria Lofftus and James Wasco. Plus, we'll address your questions about how the pandemic may impact med school admissions this cycle.
Everything Med School: What You Need to Know Before M1
Learn what to expect in your first year of medical school with our panel of med school students.
Practicing Mindfulness in Uncertain Times
Mindfulness is widely embraced as a valuable technique that can help reduce stress during challenging times. Learn directly from mindfulness expert Logan Thompson on how to approach mindfulness. You'll take time to focus on the present and be intentional and thoughtful about where you are and how you're feeling. You'll also leave with an understanding of how to apply the techniques to your daily life.
Looking for More Ways to Study?
Join an expert-led live event, or better yet: Sign up for a live course. Wherever you are in your journey, we'll help you raise your score.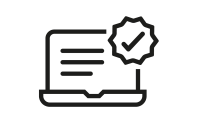 Realistic Practice Tests
Most test takers couldn't tell
the difference between official
practice exams and ours.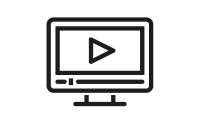 Personalized Learning
Courses built for every learning style
with a flexible, customized
study plan.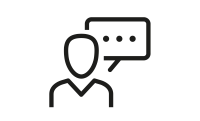 Supportive Instructors
All of our MCAT exam experts are
high scorers, and they'll take the time
to teach you how to succeed.