Save $300 on Tutoring, Live Online PLUS, and Self-Paced PLUS
Save $250 on Live Online and Self-Paced
---
*Offer: $300 off applies to PCAT® Private Tutoring, Live Online PLUS, and Self-Paced PLUS . $250 off applies to Live Online and Self-Paced. All offers are for new enrollments only from May 23, 2019 through May 30, 2019 midnight PT. Cannot be combined with any other promotion or offer.
PCAT® Review Books + Digital Resources
Kaplan's comprehensive test prep books are a great starting point and study resource while you're preparing for the PCAT.
Test taking strategies, practice and review.
In addition to full-length practice tests, our test prep books include content review for each section of the PCAT and offer our essential test-taking strategies and tips.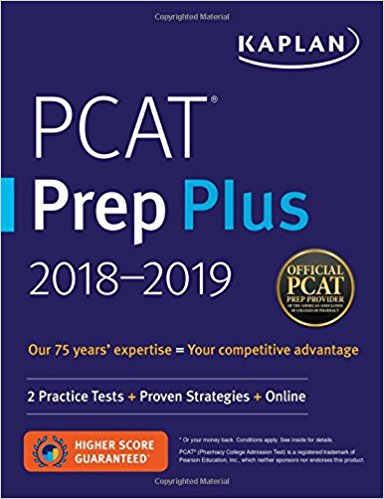 PCAT Prep Plus 2018-2019
By Kaplan Test Prep
Kaplan's PCAT Prep Plus 2018–2019 includes all the content and strategies you need to get the PCAT results you want. Kaplan Test Prep is the only Official Provider of PCAT Prep, as endorsed by the American Association of Colleges of Pharmacy (AACP).
Buy on Amazon
Live Online
Livestream a class with our top teachers
Starting at

$1249

$1499

|

Save up to $300, use code: BIG300
Self-Paced
Learn on your own with recorded lessons
Starting at

$749

$999

|

Save up to $300, use code: BIG300