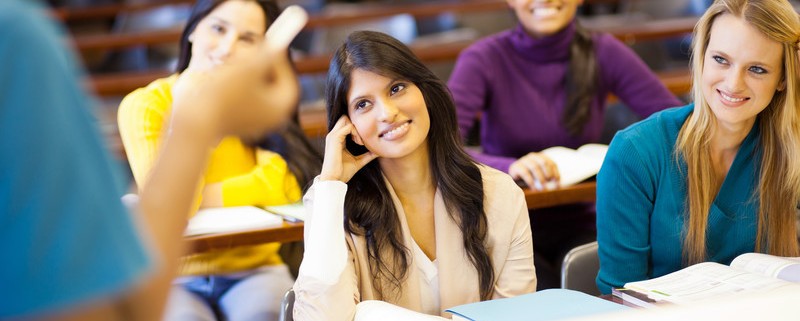 The start of your child's college career is exciting – it's also costly in a number of ways beyond room, board and tuition. One of the biggest questions facing parents when a child is getting ready for college is: How much thought have you given about what to expect when it comes to paying for a college education? This two-part blog series gives an inside perspective from a parent who just put her daughter through college.
To Start: Don't Wait for the Unexpected
It can be easy to focus solely on your child's first year of college, especially if there hasn't been a lot of time for financial planning. The truth is that parents need to assess all four years, and have a basic understanding of not just one year's cost, but all four years' cost. There will be multiple, ongoing financial obligations throughout your child's college career, and you don't want to be caught short when these expenses crop up. Stay on top of things by having the answers to questions like:
How does college tuition get paid?

What length of time are parents obligated to finance the expenses of their children's academic studies?

Where are students expected to obtain the financial means to afford higher education without amassing a lifetime of student loan debt?

How much money will my child need each semester outside of the regular school expenses (i.e., food, clothing, books, school supplies)?
Step 1: Start Open Discussions with Scheduled Family Forums
Your college-bound child needs to be a part of the financial discussions about college – after all, it's their education and they need to be involved. Start these discussions early to best understand the overall financial picture (i.e., what colleges are affordable for you), and what your child's financial involvement will be in contributing toward college expenses. Topics to discuss and decide together include:
Financial aid

Student/parent loans

Work study programs

Savings contributions

Scholarships and grants
Remember that these discussions should be ongoing during your child's entire college career, as they help keep everyone informed and in-sync.
Step 2: Set up a Basic Budget
Figure out the expected costs of your child's education including:
Tuition

Related academic fees

Books and supplies

Housing/living expenses

Meal plans or food costs

Transportation

Personal and medical care

Entertainment
These are all typical factors to include in a projected budget, and should be adjusted and updated as needed each year..
Step 3: Get Financial Aid Answers
If financial aid is factoring into your child's college budget, contact the school's financial aid office as soon as possible to find out how to apply. Once you get the information, take note of any upcoming deadlines, possible additional aid matches, or requested documents required for eligibility. You don't want to lose out on critical aid by missing a deadline.
Step 4: Income Inventory Assessment
Affording college requires an in-depth inventory of all possible sources of income – are there other ways for you, your child or the other parent can bring in additional income? Make sure you've fully researched eligibility guidelines for need-based and merit-based scholarships, and talk to family, friends, and student advisors to explore financial options you may not have considered.
Step 5: Expect the Unexpected
I never expected to receive a bill from the local volunteer ambulance corp for transporting my daughter to the hospital on the day that her blood sugar dropped and she fainted on campus. My suggestion: establish an emergency fund for instances such as these. You may also want to consider giving your child a credit card to be used responsibly for unplanned circumstances.
Denise Murray Wong is a media-friendly, New York-based freelance writer with a background in Early Childhood Education. As Author and Creative Director of niecyisms and nestlings, a lifestyle blog, Denise advises on the topics of green living, family life & style, parenting, education, and healthy lifestyles.