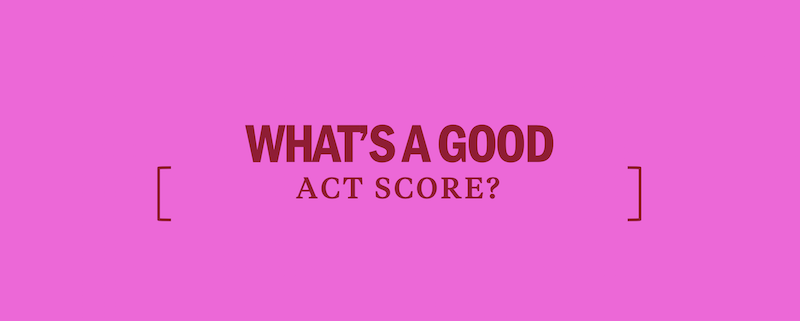 The ACT is scored out of 36, with the top 10% of test-takers getting a composite score of 28-36. When setting your ACT score goal for 2020, it's a good idea to look at the score averages for the schools to which you're applying. Overall, the average ACT score is 21, and a score of 23 or above is often considered a good score. Read on for the breakdown of ACT scores in the top 10%, top 25%, top 50%, and below:
The ACT is scored on a 1 – 36 scale in each section in 1 point increments. The 4 multiple choice sections (English, Math, Reading, and Science) will all have scores provided separately. This relatively small scale means that small improvements in your score can make a big difference in your percentile ranking (sometimes, a 1 point increase in your score can boost your percentile ranking by 5 points).
Remember that on the ACT, you are NOT penalized for wrong answers. Understanding the scoring and knowing how to approach each section is important part of doing your best on test day.
Katie Sollenberger, Manager of Content and Curriculum, ACT, SAT, and GED

"Standardized tests like the ACT or SAT can feel scary because they may feel or look different from tests you've taken in school. Luckily, both the ACT and the SAT are predictable precisely because of their standardized nature. With routine practice, you can know exactly what you're looking for on the test, lowering your stress levels and increasing your confidence. Don't try to cram; give yourself at least two months to prepare, and plan to practice at least twice per week."
What other factors influence college admissions decisions?
Keep in mind that your ACT score does not stand alone. Whether or not you are admitted to a college program (and whether or not you receive scholarship money) depends on several factors. In addition to focusing on getting the best ACT score possible, you should also work on obtaining the best GPA possible, writing a spectacular personal statement, taking a challenging course load, and rounding out your application with extra-curriculars.
What is a good ACT score?