Atlanta, GA MCAT® Bootcamp
In Person Bootcamp
Emory University in Atlanta, GA from 5/14/23–6/24/23

Tuition | $9,999
Tuition + Room & Board | $13,499
SALE EXTENDED!
DON'T MISS OUR BIGGEST MCAT® SALE OF THE YEAR
Take up to $1,000 off MCAT prep. Ends November 30th.
JOIN US FOR AN
UNFORGETTABLE EXPERIENCE
Get more than 300 hours of live, customized MCAT immersion led by our highest-rated MCAT faculty from across the country. This meticulously designed program focuses all your brainpower, energy, and attention on achieving your MCAT goal.
The Bootcamp curriculum incorporates MCAT strategy, content review, and a personalized approach that guarantees success. You'll receive a well-rounded and complete preparation experience that includes:
Comprehensive content review sessions delivered exclusively live and on site by subject matter experts
Expertly crafted MCAT strategy lectures to help you understand the test format and achieve the best possible results
Small group recitations and weekly private tutoring sessions that provide a customized study plan and guide you to success
5 full-length proctored MCAT simulations carefully administered to mimic the test day experience
Our Most Intense MCAT Program
It's the good kind of intense. You'll get six weeks of unmatched personalized attention in Atlanta with more than 300 hours of MCAT immersion. Plus, you'll get nearly 1,000 hours of additional online practice and support, along with small group study cohorts.
Meet Our Best MCAT Teachers in Atlanta
We're sending the best of our best MCAT teachers to Atlanta. They know the material, they've scored high on the MCAT, and they are among our highest-rated faculty. You'll learn from our best so you can prepare for your best.
Personal Tutoring with MCAT Experts
Make every minute of your MCAT prep count with private tutoring sessions. You'll be able to zero in on the right content you need to prepare for the score you want.
Study with Equally Dedicated Peers
Our MCAT Bootcamps are more than just six weeks of studying on your own. You'll have the chance to interact with a community of peers who are just as dedicated to a high MCAT score as you are.
1,000+ hours of instruction, practice, and support
Unmatched personalized attention with small group study cohorts
Access to unlimited livestreamed workshops
A 3,000+ question Qbank that you can customize by length, topic, and subtopic
Private one-on-one tutoring sessions
The mobile companion app to practice on-the-go
17 full-length, realistic practice tests
7-book MCAT Subject Review set
90+ brand new content refresher videos covering the highest-yield MCAT topics
All the official AAMC practice material available
Access to online MCAT prep resources for 6 months after your course start date
Virtual reality study app covering ~1,000 MCAT science topics (compatible with Meta Quest 2 headset)
The Undergraduate Residential Center at Clairmont Campus was designed to provide students with apartment-style living, while preserving the benefits of both autonomous and community living. Every apartment houses four students, each of whom will enjoy their own private bedroom. Apartments contain a living area, full kitchen, and two full bathrooms. The apartments have central heat and air conditioning and are equipped with a stove, oven, refrigerator, dishwasher, disposal, microwave, washer and dryer units, mini-blinds, and carpet.
At this time, Emory University requires that all visitors to campus be vaccinated for COVID-19 (or submit an exemption). Program participants will need to adhere to this policy.
Kaplan does not receive any proceeds from room and board fees. These are paid directly to the host university and reflect their rates for summer sessions.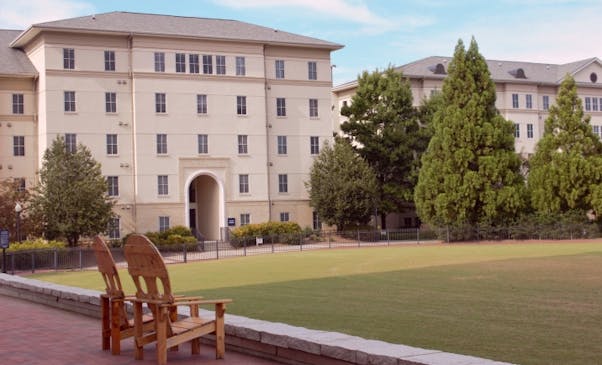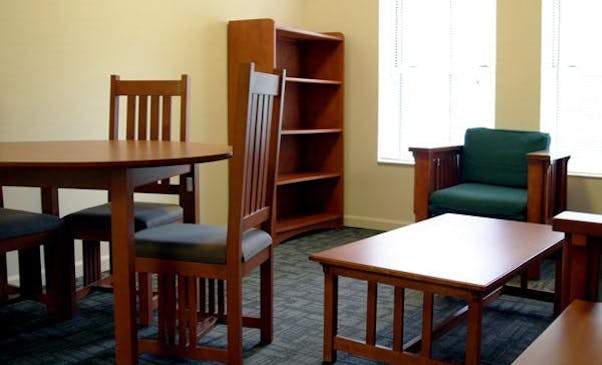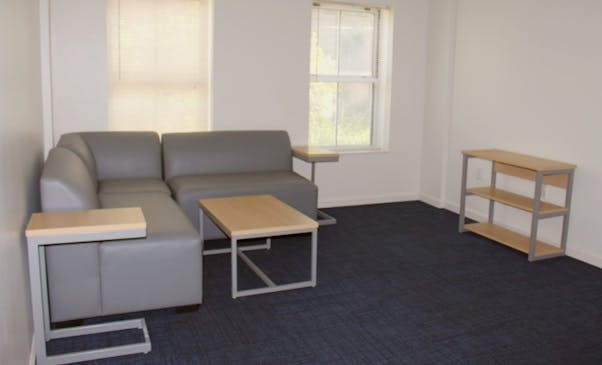 The Student Activity and Academic Center (SAAC) is located next to the Clairmont Residential Center and provides all students with access to outdoor basketball, volleyball, tennis, and swimming facilities; indoor multipurpose area, strength and conditioning equipment, gymnasium, computer lab, classrooms, and café.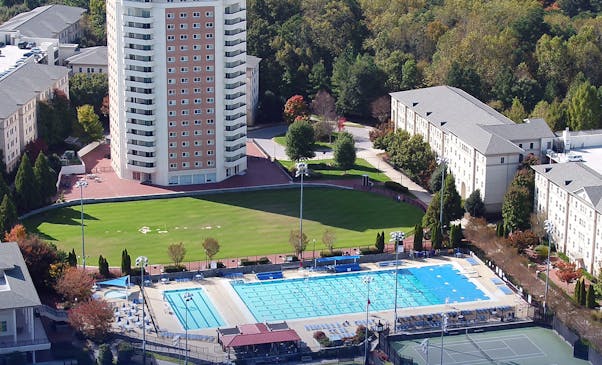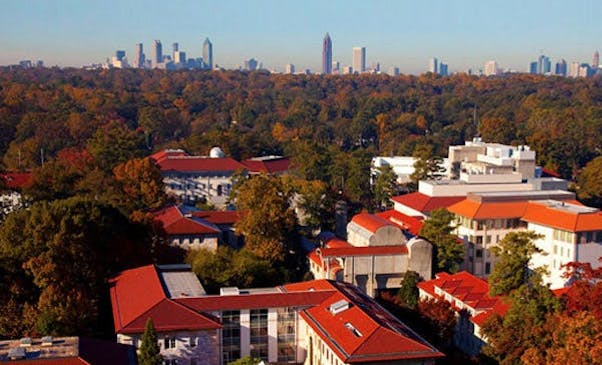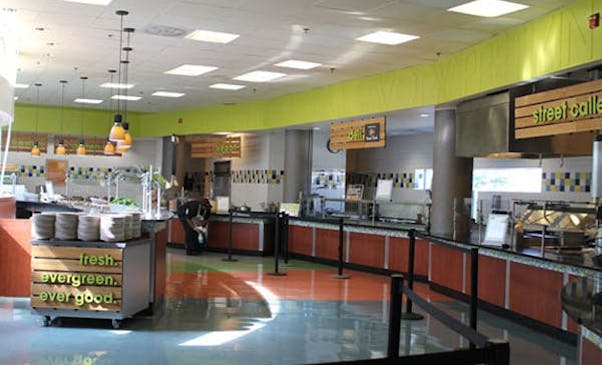 GET A FREE CONSULTATION
Talk to an expert and have all your questions answered—for free. You'll know exactly where you stand and where to go next.
The best guarantee is one you won't need. But you get it anyway.