Webinar in Review: Exploring Neurodiversity in Education: Breaking Down Barriers to Learning and Thriving
April 30, 2021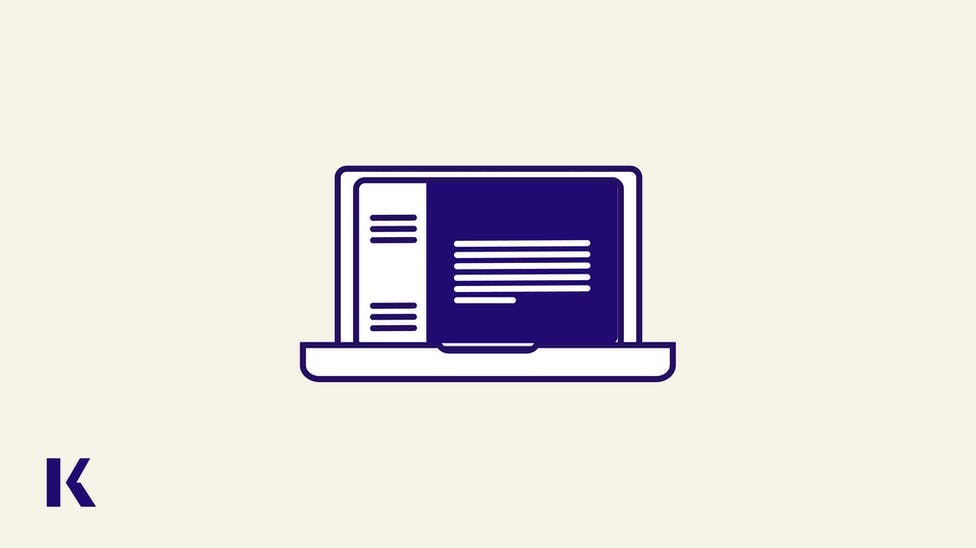 Neurodiversity, in many respects, is exactly how it sounds: there are infinite ways for the brain to see, process, react, and understand the world. But too often, individuals who identify as Neurodiverse are faced with disadvantages and misunderstandings that impede their ability to thrive. In honor of Autism and Neurodiversity Month, we've brought together a panel of experts to help illuminate the challenges and potential that individuals, families, and communities encounter―specifically around education.
During this panel discussion, medical educators and students discussed topics such as:
Breaking down the barriers of misinformation and prejudice against Neurodiverse individuals
How educators and parents have learned to adapt to support Neurodiverse students during the COVID-19 pandemic
Ways in which online/at-home learning can provide opportunities for Neurodiverse learning and engagement 
Exploring a future where education is designed to be inclusive of what Neurodiverse students need to succeed.
Our panelists included:

Carmen Roman
Borough Director, The Bronx Transition and College Access Center (BXTCAC), Division of Specialized Instruction and Student Support, New York City Department of Education
Carmen Roman has dedicated over 20 years of service in the area of Youth and Program Development. Her background includes experience in performing arts, corporate music administration, music and art education, event production and community organizing. She had the honor of supporting the development of the South Bronx Youth Leadership Council. As an arts educator, Carmen's focus has includes providing youth with tools to thrive. She is an advocate for providing work-based learning opportunities for young artists . While Director of the New York City Housing Authority Youth Chorus, she established a piano lab which enhanced her choral students' ear training and theory development by incorporating basic keyboard skills. She also supported her choristers' transition to adult life. Carmen is delighted to continue in service as a member of the Bronx Transition and College Access Center team with the New York City Department of Education.
Transition and College Access Centers (TCAC) are committed to supporting students, schools, families, and community partners in understanding and navigating the transition planning process, and in supporting students on developing the skills needed to reach their postsecondary goals.  This includes providing work-based learning experiences, exploring postsecondary education/training options, preparing for independent living and identifying community-based support services to ensure that all students with IEP's are college and career ready by the time they graduate from high school.
Additional focus/fun facts:
Happy to have recently joined the DOE community and is taking every opportunity possible to learn about the stakeholders TCAC serves
Provided choral instruction to over 3000 middle school students for the Electrify Your Strings/Electrify Your Choir workshops series and concert.
Founded Our Chorus NYC (OCNYC), a vocal ensemble that provides an opportunity for young artists to build musicianship and performance techniques while supporting their communities.  OCNYC was invited to participate in the Mile Long Opera, a unique citywide public engagement project, which brought together 1,000 singers from across New York for performances on the High Line in 2018.

Julia Coash, M.Ed.
Assistant Director, Campus School at Boston College
 Julia Coash believes that educators do their best when they begin to see the world from the student's perspective. Before Julia became the Assistant Director at Campus School at Boston College, she was a classroom teacher for students with Severe and Multiple Disabilities. She attended Hamilton College as an undergraduate student, and earned her Master's degrees from Boston College in Severe Special Education, and Educational Leadership & Policy. Julia is passionate about creating a world where individuals with severe and multiple disabilities are given opportunities to express themselves and feel like the valued members of the community that they are.  
Julia Coash is the Assistant Director at the Campus School at Boston College. The Campus School has educated students ages 3 to 21 with severe special needs, including complex health care needs for over 50 years and is located in the Lynch School of Education and Human Development on the Boston College campus. The benefits of being on the Boston College campus are immeasurable, including state of the art facilities, teachers from the Lynch School's Severe Special Needs graduate program, and a thriving University undergraduate volunteer program. Our educators utilize a transdisciplinary approach that includes teachers, therapists, and medical professionals working together and with families to realize the potential in all students.
The Campus School at Boston College website:  www.bc.edu/campusschool 

Sam Webster, M.Div, PhD
Manager, Product Data Operations, PPI
Sam Webster, M.Div, PhD, has struggled with learning disabilities all his life. Writing, spelling, left-right coordination, mimicking group actions were all very difficult. Only the advent of the keyboard permitted him to excel in graduate school.
As an adult he was provisionally diagnosed with Asperger's Syndrome which provided vital clues to how to improve relations with his co-workers. Sam has also been teaching meditation and mindfulness to adults for forty years and attributes his ability to adapt to contemporary society to his skill in this practice.
Vanessa McMullin, M.S. in Urban Education, M.A. in Women's Studies
Special Education Teacher, New York City Department of Education, District 75
My career in education began in 2008 when I saw subway advertisements for New York City Teaching Fellows. I currently work in a 2nd/3rd grade self-contained classroom that is an 8:1:1 ratio—8 students, 1 teacher, 1 paraprofessional. I have also taught high school and elementary students in other ratios in self-contained classrooms. Prior to teaching I had worked in vocational programs for adults with disabilities; at a shelter for homeless pregnant women and with children in a domestic violence shelter.
Moderated by:

Natecia D. Smith
Senior Manager, Institutional Delivery and Academic Equity
Natecia Smith is a 10-year Kaplan veteran, first generation student, Florida native (born and raised!),with a long standing passion for educational equity. Her passion for education and for improving educational opportunities started from her personal experiences navigating school and resources as a young black woman in a primarily white elementary school district and eventually in an under-resourced, minoritized magnet Middle school. This passion translated in many ways throughout her career from tutoring at local schools, supporting international English Language Learners in College, having an Academic focus in History to better understand the context that led to current challenges, and now working as the Senior Manager of Academics for the Kaplan Partner Solutions team. When Natecia is not pursuing her educational passions she can be found listening to podcasts, enjoying the outdoors, and spending time with her family.