How to Utilize Student-Centered & Active Learning Methods in PA Education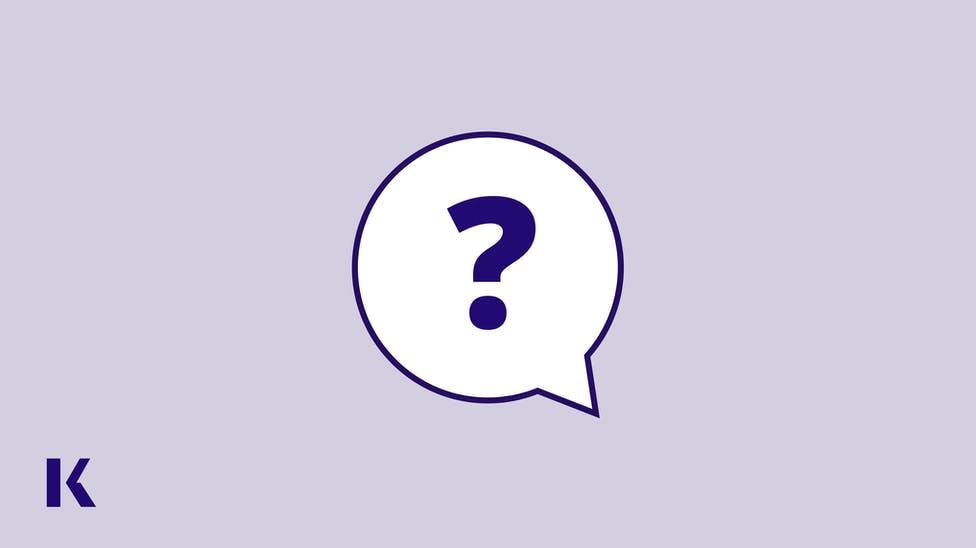 Recently flipping through channels on TV, looking for something to watch I came across the movie, Dead Poets Society, a story about a teacher who uses poetry to inspire his students.  Robin Williams plays Mr. Keating, a teacher whose teaching style, the "Keating Way", is to train the students to think for themselves.  Educators describe this as a "student-centered approach" to learning to help students develop their abilities. My question is: in the movie, does Mr. Keating really teach his students how to "think for themselves?"
Is It Student-Centered or Faculty-Centered Education?
In medical education we use methods such as team-based learning, problem-based learning, and case-based learning. We use classroom discussions, simulations, and computer-based programs. But do these methods promote student-centered education, or do we promote a faculty-centered approach via memorization of facts by lecturing and our assessment methods? 
In addition to the student-centered and faculty-centered approaches we have active learning and passive learning.  Active learning engages students with the course material through activities like discussions, problem-solving assignments, case studies, and role playing to name a few. The student has more responsibilities for their learning in active-learning activities, but instructor guidance is still crucial. 
In the passive learning methods such as lectures, here the lecturer is the expert and their role is to pass on information to the students, and textbook reading, in which the student passively takes in information. What we want is a combination of student-centered and active learning. So, why and how do we do this?  
The Novice vs. Expert Problem Solver
Before we discuss this question, we need to look at the novice versus the expert problem solver.  Let's use the analogy regarding "forest for the trees." The novice couldn't see the forest for the trees. They jump into the woods, look at every tree, looking for detail in the bark, the leaves, the trunk. As a result, they are missing the big picture as they focus on the minute facts. The expert takes a few steps back to take in the entire forest. They look at the relationship between the trees and its surroundings. The expert thinks about what they need to know and obtains any new material needed before they enter the woods. Only when they are ready do they enter the forest. In education we want to develop these types of problem-solving skills in our students.
So, we need to add something to the question we started with above: why and how do we combine student-centered and active learning with the novice learner who is only interested in the facts? The "why" is easy. We want our students to be critical thinkers and be able to apply material to problems as well as to develop the skills needed to solve problems they have never seen before. This skill is very important in the practice of medicine, but how do we teach it?
How to Help Students Develop Essential Critical Thinking Skills
We do this by considering that the educational methods we use need to be student-centered, active in nature, and work with the novice learner to help them develop expert problem-solving skills. I am not saying we should not lecture or have students read, but we can make them active and help the student interpret and apply this material. 
Team-Based Learning
For example, after reading a section of a textbook the students could work in small groups to solve problems that engage them with the material. Maybe after reading a section on anemia in a textbook, they could work in groups on a series of cases that requires them to apply the material to determine the type of anemia, etiologies, evaluation, and treatment. By supplying students with several cases, they can apply the material read to various situations, identify areas of weakness, and obtain assistance from others in the group to correct false assumptions or knowledge. This could easily be done online or in the classroom over a short period of time.
Problem-Based Learning
Another example is problem-based learning (PBL). PBL uses a self-directed learning model to develop effective clinical reasoning and self-directed learning skills within a context of solving clinical problems. It is derived from educational theory, particularly discovery (inquiry) learning, contextual learning, and constructivism.1 I have been using PBL for over 20 years and results have shown to be positive in student knowledge acquisition.2 
However, if PBL is not done correctly it can make the students passive learners, it can become faculty-centered, and more about solving the problem than the process of problem solving. To be active and student centered it must be free inquiry and allow students to identify deficits in their knowledge, fill this knowledge gap, and then apply this new knowledge to the program.  This makes it active; student centered and helps the novice learn how to see the big picture and develop skills in problem solving.
Games & Virtual Simulation 
Games can be active learning, if winning and losing don't become the main objective. Games can stimulate concept learning. Online games that allow the learner to attempt the scenario multiple times enable the learner to see firsthand the cause and effect of their various attempts. This can be done using simulation as well, such as patient simulators.  In these settings, students can try various treatment options and see the effects of these treatments on a multitude of physiological outcomes. 
This simulation method includes programs like i-Human Patients by Kaplan.  Virtual simulation programs use a case-based approach that students can work on alone or in groups to develop the clinical reasoning and problem-solving skills they need. Some guidance should be provided, whether internal to the game or external in the way of faculty, to facilitate the students through the cases. Time should also be allowed for them to go off and obtain new knowledge they need to continue working on the case or reattempting the case. These programs allow students to repeat the scenario and learn from their previous mistakes.  
Activating Your Current Teaching Methods
What methods do we already use that may require some enhancements to be more active, student-centered, and teach the novice. Lecturing is a great way to present a large amount of material, but it does not simulate higher-order thinking. However, it can be active and engaging if you add a few things.  
For example, start with a question or problem. Instruct the students that as you go through the lecture, you will be supplying them with the information needed to solve the problem. Additionally, let them know that every 15 minutes or so, the lecture will stop, information will be summarized, and the problem will be revisited. By the end of the lecture the problem should be solved. In this format, the students were provided with the information they needed, the material was applied to a problem, and the student observed an expert problem solver model the process.
Another example is that small group discussions can be more engaging and aid the novice learner in learning new material as well as developing the problem-solving skills they need.  Provide the group with a problem. Have them work together to solve the problem. Add new knowledge as needed from other resources to solve the problem. Then have the small groups discuss their approach to the larger group. This allows all members of the class to see other problem-solving methods, learn additional new material in context of the problem, and see how the new information aided in solving the problem.  
These are just a few examples of methods we can use to not only present students with the knowledge they need but start to apply this knowledge to solving a problem, and in the process become better problem solvers. Let's do away with straight passive learning. Even things that we think of as just passive learning can be improved to engage the student, be active, and assist the novice in developing the skills they need on their way to becoming an expert.  
References
Van Rhee, James A. MS, PA-C; Wardley, C. Sonia MA; Hutchinson, Cynthia A. PA-C; Applegate, E. Brooks PhD; Vangsnes, Eric H. MS, PA-C; Meyer, Jeanette M. MD; Grinwis, Barbara A. MA, PA-C; Fenn, William H. PhD, PA-C Problem-based Learning in Physician Assistant Education: Establishing a Basis for a Comparative Study, The Journal of Physician Assistant Education: Volume 14 - Issue 4 - p 242-248.
Wardley, C. Sonia MA; Applegate, E. Brooks PhD; Van Rhee, James A. MS, PA-C A Comparison of Student Knowledge Acquisition by Organ System and Skills in Parallel Problem-Based and Lecture-Based Curricula, The Journal of Physician Assistant Education: Volume 24 - Issue 1 - p 5-14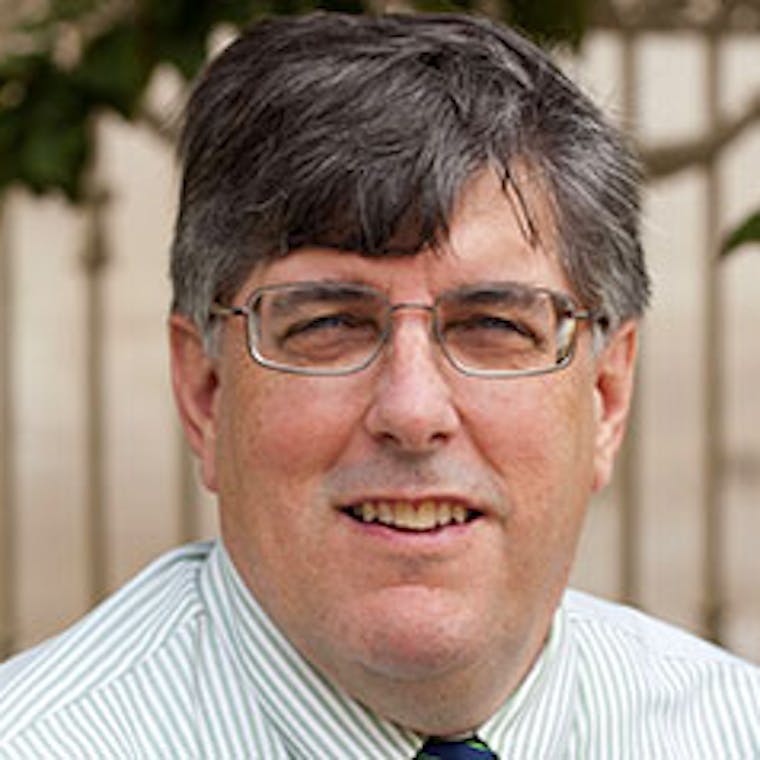 In July 2016, Mr. Van Rhee became the new program director of the Physician Assistant Program Online at Yale University. Mr. Van Rhee began his career as a full-time physician assistant (PA) with Henry Ford Hospital Department of Internal Medicine in September 1989. In August 1990 he moved to Grand Rapids, Michigan and became a hospitalist PA at Butterworth Hospital. His interest in PA education began at that time. He served as a clinical preceptor in internal medicine for a number of PA students from a variety of PA programs. He also lectured to local PA programs on a number of internal medicine topics. In 1996, Mr. Van Rhee joined the new PA program at Grand Valley State University as their first academic coordinator. One year later he was hired as department chair and program director for the PA program at Western Michigan University (WMU) in Kalamazoo, Michigan. In 2004 he was promoted to associate professor and granted tenure at WMU. In 2006, he moved to Winston-Salem, North Carolina and became the program director and first department chair of the Department of Physician Assistant Studies at Wake Forest University. In June 2009, he became the founding program director for the new Physician Assistant Program at Northwestern University Feinberg School of Medicine. In August 2013, he joined the Yale School of Medicine Physician Associate Program as program director. During his entire academic career Mr. Van Rhee has maintained a clinical presence by working for a number of hospitals in in-patient internal medicine and oncology. Mr. Van Rhee is professionally active locally and nationally. He has served as project director for the PAEA PACKRAT (Physician Assistant Clinical Knowledge and Rating Assessment Tool) exam for 10 years. He was an ARC-PA (Accreditation Review Commission on Physician Assistant Education) site visitor for sixteen years, served as chair of the commission for two years and vice-chair for two years. For 16 years Mr. Van Rhee has been the course director for a national PA board review course and now delivers the course on-line through Kaplan Medical. He is author of the Physician Assistant Board Review Certification and Recertification book published by Elsevier. He is also the consulting editor for Physician Assistant Clinics published quarterly by Elsevier. He has authored numerous articles on PA education and problem-based learning and has presented at both the national and local level on a variety of clinical and educational topics. In 1999, Mr. Van Rhee was awarded a six year, approximately $900,000 HRSA training grant to evaluate the use of problem-based learning in PA education. In 2007, he served as co-principal investigator on a 3-year $700,000 HRSA training grant to develop a health literacy curriculum for physician assistant students. Mr. Van Rhee earned a BS in Medical Technology at Grand Valley State University, and after several years working in the laboratory, attended the University of Iowa PA Program. In 1998, he earned a MS degree in Physician Assistant Practice from Rosalind Franklin University.
See more posts by James Van Rhee, M.S., PA-C, Program Director, Associate Professor, Yale School of Medicine