KMHS Alumni: Dan Arreaza-Kaufman, MD Candidate
We created The Kaplan Medical Honor Society to acknowledge and applaud our students' excellence in the medical field. The KMHS is made up of students who have taken a Kaplan course and achieved a 250 or better on Step 1, Step 2 CK, or Step 3. Most of our KMHS members are International Medical Graduates that come from over 40 different countries to study at our centers and experience life in the US. In this blog series, you will learn about their journeys to the US, how they managed the rigors of medical school, and what steps they took to ensure their successes on USMLE. This week, we're pleased to introduce you to Dan Arreaza-Kaufman from Venezuela.

Name: Dan Arreaza-Kaufman  
Home Country: Venezuela
Name of Medical School Attended: Universidad Javeriana de Bogota, Colombia
USMLE Score:   USMLE Step 1 - 255
Coming from a long lineage of health professionals in my family, I became interested in medicine at an early age. I was born in Caracas, Venezuela, a wonderful country where I had an amazing childhood and adolescence surrounded by family and friends.  Unfortunately, the chaos of the last two decades has made Venezuela inhospitable; it is now ranked as the most dangerous nation in the world. The local socio-political circumstances made it impossible for me to remain there and pursue my dream of a career in medicine.  Thus, I was the first member of my family to migrate; at seventeen years of age, I decided to leave my family and country behind to pursue my future and moved to my neighbor country Colombia.  There, I attended Medical School at the Pontifical Xaverian University, a six-year program. 
During medical school, I had the opportunity to be involved in research and it became clear to me that research is a powerful tool to improve services and treatment of patients.  Starting in my first semester in medical school, I began working in research projects and participating in writing the results of internal medicine and in psychiatry.  Also during medical school, to learn and gain experience in diverse systems of care, I was accepted to attend two clinical/research clerkships abroad, each for approximately two months. One in psychiatry and the other at a Urology Specialist clinic in Miami, Florida.  I also spent six months in a low-resource Colombian rural town, Ibagué, Tolima, where I did a medicine rotation functioning as a junior medicine intern. 
Why Ophthalmology? 
The first ophthalmologic surgery I attended, I was impressed by how a brief laser procedure can be life changing by instantly improving someone's vision.  I realized how rewarding it is to help someone with their eyesight.  In my last semester of medical school, I was accepted as a cornea and ocular surface research fellow in one of the top ophthalmology centers in the US. 
During that time I participated in ocular surface tumors research, I published many research papers and a book chapter, and also presented at international meetings. I had the wonderful opportunity of attending a clinic specialized in ocular surface tumors where I gained experience attending multiple surgeries every week and also being in contact with patients from all over the world. I gained expertise using the anterior segment optical coherence tomography to diagnose and the use of topical chemotherapy to treat ocular surface lesions. 
Preparing for the USMLEs
Soon after I began my medical school in 2011, I realized that in order to fulfill my potential and become a top clinician and researcher, I had to pursue my residency training in the US. To start my preparation for the USMLEs, I enrolled in the Kaplan Live Online course for Step 1 and Step 2 CK. I completed both tests with excellent results and enjoyed my time listening to the wonderful lectures of Kaplan's professors. 
Kaplan gave me a base that I could expand in order to succeed in the Steps. My studying habits were simple yet successful, I actively listened and took notes during the lectures. I also enjoyed doing questions daily since it became a challenge to get better. I highly recommend keeping yourself motivated by doing a hobby and exercising every day. 
One thing that helped me concentrate was changing the environment constantly and rotating in between different places to study. I had 4 different places I loved to go so I rotated between them. 
What the Kaplan Medical Honor Society Means to Me
Being a Kaplan Honor Society member is a huge honor and I feel that is a reward for the amount of effort I put into my preparation for the tests. I really look forward to helping students succeed and achieve their dream score in the Boards. I really believe in the fact that you should help as many people as you can in order to help our community of International Medical Graduates. As immigrants we have to work twice as hard in order to achieve our goals and working hard is one of the most important qualities in a professional. My advice would be to remember to set yourself short term and long term goals in order to keep yourself motivated during the entire process.
Looking Ahead
One of the positive outcomes of the unfortunate situation in Venezuela is that it has taught me to become resilient. Seven years after starting my journey in Colombia, I gained working and research experience in diverse settings, from rural in Colombia, to high resource in the US. Kaplan gave me the tools I needed in order to succeed at the Steps and have a good chance to get invited for interviews and hopefully in the future find a position as a resident.
A note about the recent USMLE Step 1 Announcement:
While we understand that the future move to Pass/Fail on Step 1 will have an impact on the residency application process, Step 2CK will continue to be a scaled three digit score, and as such becomes an even more important metric for students to differentiate themselves from other applicants.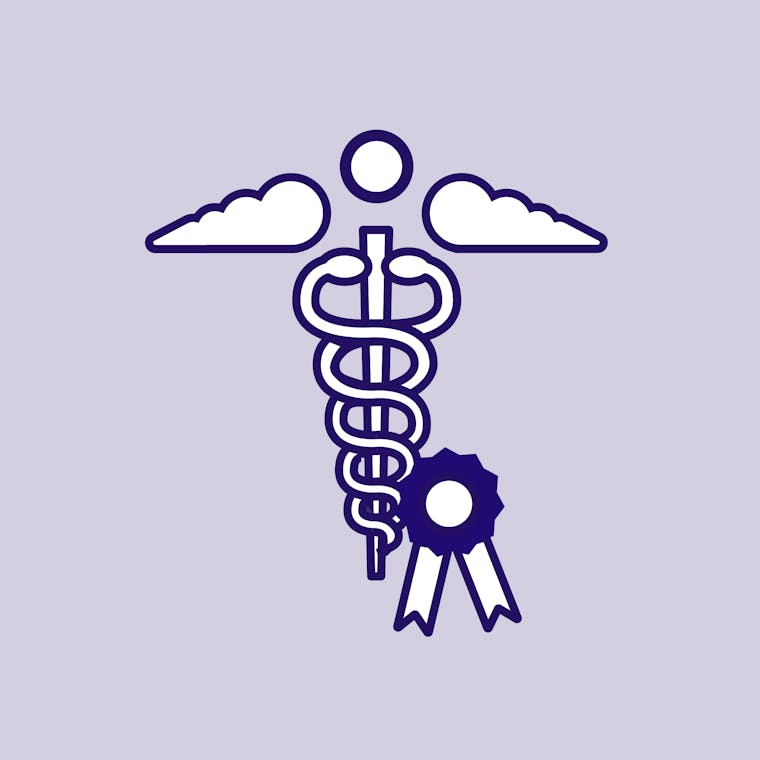 Welcome to the Kaplan Medical Honor Society (KMHS) monthly blog series! Kaplan created The Honor Society to acknowledge and applaud our students' excellence in the medical field. These scores are crucial to their career options and we're proud to recognize the best of the best. This blog series will be a showcase for their stories that we hope will inspire others around the world. The KMHS is made up of Kaplan students who have taken a Kaplan course and achieved a 250 or better on Step 1, Step 2 CK, or Step 3. We reward them for their hard work and success by giving them a free online course for Step 3, exclusive course discounts, and even job opportunities within Kaplan Medical. Applicants for US residency also get the ability to list Kaplan Medical Honor Society under Awards and Achievements on their ERAS applications.