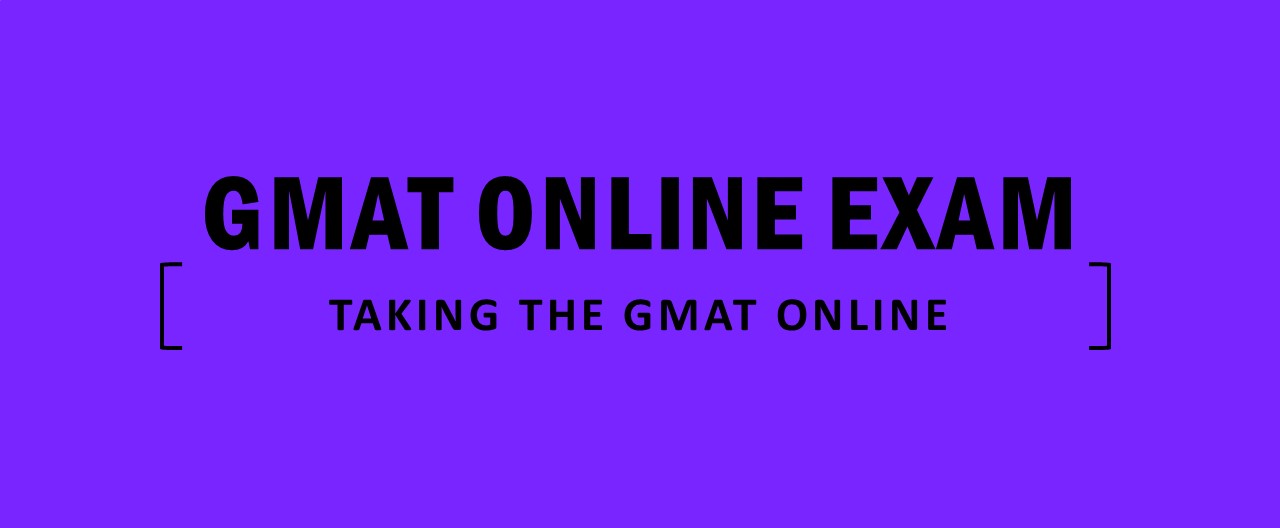 As a result of the global response to COVID-19, testing centers for the GMAT™ Exam closed their doors, forcing students to cancel or reschedule their testing date. To accommodate students, the Graduate Management Admissions Council (GMAC) introduced a take-at-home option called the GMAT™ Online exam.
Although centers throughout the world have started opening, some locations remain closed or have limited space and availability, and some students may still have health concerns about taking a test in person. In response, the GMAC has now made the GMAT™ Online exam a permanent option.
Where is the GMAT Online available?
As of July 7, the exam is open to students in most countries, with the following exceptions: Mainland China, Cuba, Iran, North Korea, and Sudan.
How does the GMAT Online work?
As of May 2021, The GMAT Online will be structured and scored exactly like the standard GMAT. The Quant, Verbal, Integrated Reasoning, and Analytical Writing Assessment sections will be timed as they traditionally are, with the same number of items in each section. Also, as with the standard GMAT, you will have a choice of the order in which you complete those sections.
You'll be proctored remotely by a live person, and there will be additional check-in and security measures in place to ensure the maintenance of test integrity.
What equipment is needed for the GMAT Online?
You can take the exam on a desktop or laptop computer. Tablets and mobile phones cannot be used. You can use either a PC (with Windows® 8 or Windows® 10 Professional editions) or a Mac® (iOS 10.14 or later).
The computer must be plugged in for the duration of the exam. You will also be required to have a webcam and a microphone to communicate with the proctor.
In addition to the technical requirements, you will need to set up an appropriate test-taking environment. Before the exam starts, you will be asked to take photos of your work area, which will be checked by the proctor. Nobody else is allowed in the room, so it should be a private space.
For taking those notes, you are allowed a single erasable whiteboard. The whiteboard must be plain white (i.e., no grid marks) and no larger than 12 x 20 inches (30 x 50 cm). You can also have up to 2 dry erase markers and 1 whiteboard eraser.
Otherwise, your workspace must be clear of all books, papers, and writing utensils. If you do not have a whiteboard, there is an online whiteboard feature available in the testing environment.
WHEN WOULD I RECEIVE MY GMAT ONLINE SCORE?
As of April 8, 2021, you will receive an unofficial score preview immediately after you complete the exam, just as you would when taking the standard GMAT. Official scores will be delivered by e-mail within seven business days after taking the test. At this time, scores for the GMAT Online exam cannot be cancelled, even though you can cancel your score when you test in a testing center. However, you can choose not to report your at-home scores to schools.
As usual, the price of your exam ($250 for the GMAT Online, compared to $275 when taken in a testing center) will include the ability to send your school to five business school programs. However, there are two significant policy changes for the GMAT Online exam.
First, you do not have to choose those programs on Test Day. You can wait until after you receive your official score to decide to which programs, if any, you want your scores sent.
Second, the GMAC has waived the fee for sending additional scores beyond those initial five. So, you will be able to send your GMAT Online score to additional schools at no extra cost.
CAN I TAKE THE GMAT ONLINE MORE THAN ONCE?
You can take the GMAT Online two times. If you have already taken the GMAT Online prior to September 23, 2020 and received a valid score, then you can take the GMAT Online one more time. All attempts taken after September 23, 2020 count toward your limits of 5 GMAT attempts in a 12-month period and 8 lifetime attempts.
How do I register for the GMAT Online?
Register for the GMAT Online through your mba.com account.
The GMAT Online exam is offered 24 hours a day, 7 days a week. Each student who takes this exam will work with a live proctor from the GMAT's administrator, Pearson VUE. Eligible students will download Pearson's OnVue software. Proctors will check students in and monitor them during the exam.
So … should I take the GMAT Online?
For most students, the decision between taking an in-person GMAT and taking the GMAT Online exam will be based on personal preference. The GMAT Online exam is offered more frequently, and can be taken at home. However, there are several reasons why the GMAT Online might not be a good fit for you. It may be worth taking the GMAT in person if:
You require testing accommodations beyond extended times and breaks.

You can't meet the system requirements or can't find a suitable environment in which to take the test. 
What about accommodations?
If you have already been approved for GMAT testing accommodations, then GMAC will provide whatever accommodations are feasible within the online format, including extended time and an extended break. If you were approved at any point within the last two years, then you need not reapply for accommodations.
How to prep for the GMAT Onliine
For the most part, studying for the GMAT Online should be similar to studying for the standard GMAT exam. It is still a computerized test, and the content of the sections is the same. Expect to spend the same amount of time as usual to prepare for the GMAT (most students will spend an average of 100 hours over 3 months). 
The most important adjustment may occur if you do not have access to a plain whiteboard. In that case, you should practice using online drawing tools to take notes. If you have a simple drawing program on your computer, use that to mimic what it will be like to draw lines, basic shapes, and text boxes while working on questions. You don't want to take the exam without knowing how it feels to take notes in that manner, should you need to. Read more from Manhattan Prep on how to make the most of whiteboards on the GMAT.
https://www.kaptest.com/study/wp-content/uploads/2021/06/Tips-for-taking-the-GMAT-online-or-at-home.jpg
528
1280
admin
http://wpapp.kaptest.com/wp-content/uploads/2020/09/kaplan_logo_purple_726-4.png
admin
2022-08-30 12:36:00
2022-08-30 17:36:17
Taking the GMAT Online