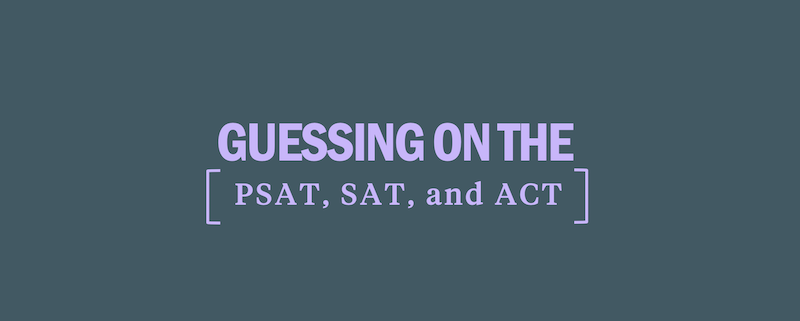 If you've ever taken a standardized test—like the SAT, ACT, or PSAT—you've probably encountered some questions that you didn't know how to answer. When this happens, you should always guess, even if you have no idea which choice is correct.
The previous version of the SAT had what's known as a "guessing penalty," meaning points were deducted for any incorrect answer. However, on the tests you'll take today you do not lose any points for wrong answers, so you should bubble in a response to every question.  
Guessing on the ACT, SAT, or PSAT does two things: it increases your odds of getting a correct answer, and it makes strategic use of your time by letting you focus your energy (and time) on questions that you know how to do.
That said, there are ways to guess strategically. To help you make the most out of your guesses, consider these test-day tips: