5 Tips for Preparing Dental Students for INBDE Success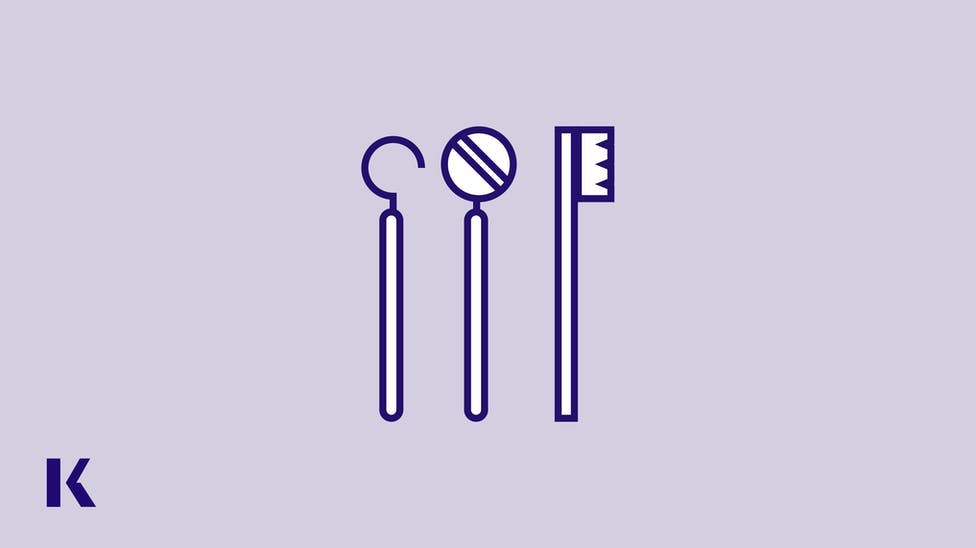 In August 2020, the Integrated National Board Dental Examination (INBDE) was implemented after several years of planning. This new exam was a culmination of several years of work and resulted in a test that aims to link the basic sciences and clinical applications. As schools continue to adapt curricula and strategies to best prepare students for the exam, the interchange of ideas is extremely important. In this post, I will share some strategies that educators could consider as approaches to better prepare their students for this new exam.
1. Write high quality questions
Multiple-choice questions can be an effective and efficient way to assess learning outcomes. However, to be effective, items must be well constructed. By ensuring that questions in their own course examinations are of high quality, educators will be indirectly preparing their students to be successful in the INBDE. A very useful resource to assist educators in this objective is a document made available by the Joint Commission on National Dental Examinations (JCNDE) entitled "INBDE Item Development Guide". This document consists of three sections, with the second one covering "General Item Writing Principles". Although it is published with a "draft" notation, the document contains very relevant information on best practices related to writing high quality items for a high-stakes examination, such as the INBDE. The document may be found here. 
2. Develop Integrated and clinically relevant questions
To create an integrated exam, the JCNDE established 56 "clinical content" areas and 10 "Foundational Knowledge" areas. Each item in the INBDE must address at least one clinical content area and 1 foundational knowledge area. To assist students in being successful in the actual INBDE, educators could consider mapping their own course exams according to these Clinical Content and Foundational Knowledge areas to ensure every question in their course exams are also integrated in nature.  Additionally, the JCNDE has indicated that the final most important determining factor for a question to be considered appropriate for the INBDE is clinical relevance. This represents an exciting possibility for basic science and clinicians to partner and write questions as a team, with the goal of ensuring their course questions are clinically relevant. 
4. Incorporate the "Patient Box" 
The INBDE relies exclusively on multiple-choice items, some of which are presented in isolation  (standalone items) while others are presented together in groups that are accompanied by a common set of stimuli (case materials, including radiographic images, etc.). For the INBDE, the JCNDE introduced a new tool, entitled the Patient Box, which is utilized whenever a question involves a patient scenario. With that in mind, one strategy that we educators could adopt is to incorporate the Patient Box into their course examinations. This will ensure that students become accustomed to this item format, so that when they encounter it in the INBDE, they are familiar with it.
5. Administer a mock exam
Mock exams represent a very effective way of preparing students for the INBDE by providing students with an objective measure of their preparedness. At CDMI, students are required to challenge a mock examination prior to challenging the actual INBDE. 
This past summer, we partnered with Kaplan to deliver the mock examination. Students were offered three different dates (May, July, September) to give them maximum flexibility. Students could also take the exam up to two times, which allowed students to take a "baseline" mock exam if they wished, before challenging the mock again, after increased preparation. After completing the exam, students were provided with their scores and the likelihood of success, as follows:
Overall performance <50% : increased risk of failing the INBDE, strongly encouraged to increase preparation before challenging the actual INBDE and re-scheduling the INBDE for a future date
Overall performance in the mock (50 - 59%): on the right track to succeed in the actual INBDE, encouraged to continue preparation for the INBDE 
Overall performance in the mock (>60%): very likely to succeed in the actual INBDE, encouraged to maintain preparation and challenge the INBDE at their date of choice
Conclusion
In summary, the INBDE represented a significant advance in integrating the basic sciences and clinical sciences, while ensuring the students seeking licensure are assessed with questions that are clinically relevant. The new exam also posed a significant challenge to schools and educators, who had to develop novel ways to ensure their students were well prepared for the exam. Fortunately, there are several ways through which this can be achieved. With continued collaboration and creativity, schools and educators can continue to adapt and innovate and ensure the success of their students in the INBDE.
To learn more about partnering with Kaplan, contact your regional representative or visit our website to request a demo today.