Med & Pre-Med Student Success Stories
February 14, 2023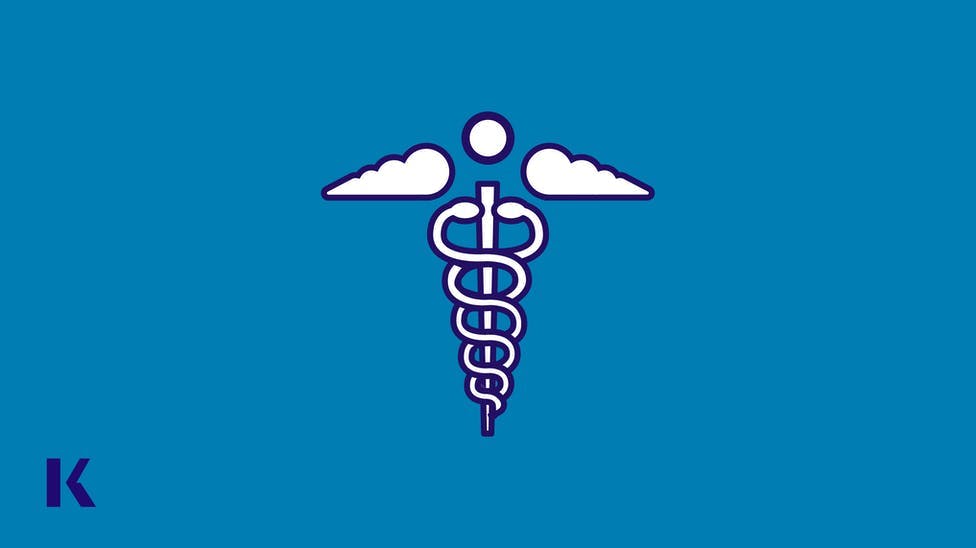 Meet the next generation of medical students! Kaplan had the opportunity to speak with aspiring medical professionals around the country who shared their stories, including why they want to become doctors. Hear about their educational journeys and learn how their study habits and Kaplan courses helped them reach their goals.
Ryan Chiu, MD Candidate
I was born and raised in Chicago, IL and its surrounding suburbs as the son of immigrant parents who came to the United States with very little in the way of money, connections, or formal education. I obtained my dual undergraduate degree in Political Science and Biology at the University of Illinois at Chicago and ended up staying in Chicago to obtain my M.D. at the University of Illinois College of Medicine. I am incredibly fortunate to be a first-generation American and college graduate, a successful byproduct of public education, and the first physician in my family.

Name: Ryan Chiu, MD Candidate
Medical School: University of Illinois College of Medicine
USMLE Score: Step 1: 257; Step 2 CK: 259
Why did you decide to become a doctor?
From a young age, I have always been drawn toward the natural sciences. In grade school, I would always look forward to my science classes, participating in science fairs, and going to the library to check out books relating to biology or chemistry. Not feeling challenged enough in my local schools, I enrolled in a math and science magnet high school to further deepen my exposure to the sciences. There, I had the opportunity to work in a cancer research laboratory, present my work in scientific conferences, and help draft abstracts and manuscripts. 
However, I had a visceral feeling that much of the knowledge and experience I had gained was largely academic. I felt as though I was missing a human element to my work and wanted to find a way to apply the research and advances made in laboratories, such as the one I worked in, to helping real people in their time of greatest need. 
I began shadowing physicians who were caring for patients affected by the same cancers I had studied in the lab, and as a result, became immediately captivated by medicine as a profession. I found medicine to be a beautiful synergy between art and science―the art of empathy and bedside manner meshed together with the application of scientific principles and advancements via evidence-based medicine. 
Which field of medicine do you plan on specializing in?
Neurosurgery!
I became fascinated with the brain during my undergraduate education when I majored in Political Science in addition to Biology. It was during a philosophy course (out of all places) that I suddenly became intrigued about the brain: how was it that this single organ held all of our thoughts, intelligence, emotions, personality―everything that defines us as unique human beings? I began seeing the brain as an exciting frontier with so much we still have yet to explore or know.
How do you think your unique background has prepared you for success as a doctor?
Having grown up in blue-collar communities, both in the inner city as well as the suburbs, I witnessed first-hand from a young age the effect that one's socioeconomic status can have on their overall health, and vice versa. I saw, for example, how financial distress can lead to food insecurity, or how lack of access to affordable healthy grocery options led to poor health. When these conditions finally landed people in clinics and hospitals, the medical bills associated with their care would pile up and lead to financial ruin for many people in the community. 
Because of these experiences, witnessing first-hand the sheer scale of the vicarious cycle of health and wellness, I became invested in a career in medicine―where I can care for the underserved and underprivileged at their more vulnerable times, and treat all patients across a wide range of backgrounds, regardless of their ability to pay.
STUDY HABITS & KAPLAN COURSES
Why did you choose Kaplan to help you prepare for your board exams?
I chose Kaplan for my board exam preparation because of its proven track record in preparing students across a wide range of career fields for their exams. From ACT and SAT prep as a high student applying to college to the MCAT when I applied to medical school (in which I scored in the 98th percentile nationally), Kaplan has always equipped me with the tools and knowledge I needed to ace my exams. 
Describe how the Kaplan Medical course helped you achieve your high score.
Kaplan Medical's content filled in crucial gaps left by other resources popular among medical students preparing for the USMLE. Kaplan's prep books, diagrams, and Qbanks were able to explain, reinforce, and connect important topics and high-yield concepts in a way that promoted the understanding, and therefore long-term retention, of important clinical concepts as opposed to sheer memorization.
Would you recommend Kaplan to a friend or colleague? 
Absolutely. Kaplan's book sets and question banks played a key role in my scoring high on the USMLE as well as improving my clinical knowledge while studying for my rotations and shelf exams.  
Tell us more about your studying habits. 
I typically study alone on most days, but I always made some time to study with classmates. We all found it helpful to occasionally bounce ideas off of one another and would try to "teach" each other about the concepts we had learned. This actually turned out to be a great way to retain information―if you can teach someone else a concept in simple terms, you'll know it much better yourself. 
That being said, it can sometimes be hard to minimize distractions or resist the urge to procrastinate. I found that having a routine and a schedule, and allowing yourself to have scheduled breaks within that daily routine, was particularly helpful. I personally used the Pomodoro technique―you set time intervals throughout the day (for example, 25-minute blocks) for doing nothing but studying, followed by brief breaks (for example, 5 minutes after every block with a longer 30-minute break after every 4th study block). Being organized and following a schedule was critical to my success. 
In terms of resources, I found Kaplan Qbanks to be one of the main reasons that I was able to do so well on the USMLE. Questions are, in my opinion, the best way by far to learn and reinforce key concepts you'll need for the exam. They get you used to the format of the exam while also serving as a form of active, applied learning that will help you retain concepts better than more passive methods of learning, such as flashcards. Kaplan also had incredibly detailed and well-written answer explanations following each question, precisely explaining and reinforcing not only why the correct answer was correct, but why wrong answers were wrong, which made the Qbank the best resource I used in my preparation for the boards.
MEDICAL SCHOOL EXPERIENCE
What was the most challenging aspect of medical school? What was the most rewarding experience?
The most challenging part of medical school for me was my pre-clinical years (M1 and M2). There is so much information to digest, and much of this difficulty is compounded by the fact that you are still learning about yourself and how you study best. The way you studied in college may not be the most effective method for studying in medical school, which places much greater emphasis on understanding rather than raw memorization. Figuring out a routine that works for you, in addition to digesting all of the information required for your exams, was a challenging process for me. 
The most rewarding part of medical school, on the other hand, were my clinical years―you got to see all of your knowledge being applied to the care of real patients with the conditions you had largely only read about up to that point. No longer are you spending most of your days with your face in a textbook―you finally get to see patients, which is what we all entered this profession to do in the first place! 
I truly believe that our patients are our greatest teachers, and it was so rewarding to be able to apply the knowledge we had gained in our pre-clinical years to making a difference in the lives of people who entrust us with their care.  
What do you think is the most important innovation in the history of medicine?
X-rays (and other imaging modalities: CT, MRI, etc.) For the first time, physicians had gained the opportunity to "see" inside the human body in a non-invasive manner.  
What advice do you have for med students preparing for the USMLE or COMLEX?
Avoid the urge to constantly compare yourself to others. Figure out a strategy and plan that works for YOU, and stick with it. Everyone is different. Do not use a resource or certain plan just because someone else is.
Is there a quote or saying that you live by?
"Fear kills more dreams than failure ever will."  
What kind of work would you have pursued if you hadn't decided to become a doctor?
Probably a software engineer. I began learning how to code when I was 12, and I have been coding as a hobby ever since. I also worked as a software engineer intern during the summers in college to pay off my tuition and save up money for medical school. 
And finally, what are your plans for the future?
I am looking forward to beginning my neurosurgery training at UT Southwestern Medical Center in Dallas, TX. I hope to become an academic neurosurgeon, dedicating my time toward treating patients with neurosurgical conditions and advancing the forefront of research into those conditions. Going forward, I will also continue searching for ways to integrate my passion for technology and innovation into my neurosurgical practice through the development of medical devices.  
Throughout my career, I also hope to be a mentor to other aspiring physicians in all stages of their education, particularly those who are also first-generation college graduates/medical students and those with non-traditional majors or careers prior to medical school. 
Devon Askins, MD Candidate
I am a first-generation soon-to-be doctor born and raised in Birmingham, Alabama. I went to Vestavia Hills High School and chose to attend Auburn University for my undergrad. I met my husband while at Auburn, and we married after my first year of medical school. 

Name: Devon Askins, M3
USMLE Score: Step 1: 266
Why did you decide to become a doctor?
There was no life-changing moment or experience―something I specifically wanted to point out to show that it's totally okay! Throughout middle and high school, my interests narrowed to science and math; these were the school subjects I enjoyed the most and was the best at academically. Those interests narrowed even more when I took biology, anatomy, and chemistry classes. On career day in high school, I shadowed an orthopedic surgeon and loved the OR experience. I declared my biomedical sciences major at Auburn, and the rest was history!   
Which field of medicine do you plan on specializing in?
Ophthalmology! I fell in love with the field at a young age as my father is an ophthalmic surgical salesman ( he sells cataract lenses). I got to shadow tons of ophthalmologists throughout high school and college and knew it was the field where I wanted to make an impact.
How do you think your unique background has prepared you for success as a doctor?
Shadowing early on was key. I recommend shadowing a wide variety of doctors while still in college. In medical school, you have a lot less time to do so, so if you are unsure of what type of medicine you want to practice, reach out to local physicians. This made my time in medical school a lot less stressful and allowed me to confirm my interest in ophthalmology while rotating on all of the different subspecialties during my M3 year. 
STUDY HABITS & KAPLAN COURSES
Describe how the Kaplan Medical course helped you achieve your high score.
When you're preparing for any national exam (ACT, MCAT, Step 1, etc.) you want that company's test prep resources to be more difficult than the actual exam so that way when test day arrives, you feel confident. You've already been working on questions with longer stems, questions that require more complex reasoning, etc., so the exam itself feels doable! Kaplan provides exactly that. 
I first used Kaplan while studying for the MCAT, and once I received that score, I knew it was the best choice I had made. Kaplan helped me achieve an MCAT score in the 90th percentile and a score in the 100th percentile for USMLE Step 1 score. In addition to the difficulty of their resources, they are constantly asking for student-led feedback to improve their products day in and day out.
Finally, medical school is expensive! Although I received a few scholarships, I am paying for medical school myself. Kaplan is, without a doubt, the most competitively priced resource on the market.     
Tell us more about your studying habits. 
I learned one thing very early on in medical school: your college study methods need an upgrade. Although I excelled in college, the amount of information covered in medical school necessitates more efficient studying. 
Don't be afraid of change: medical school requires you to adapt! For instance, I never used to watch videos, but in medical school, that became at least ⅓ of my study schedule. Because I've always enjoyed reading old-fashioned textbooks, I bought Step 1 review books early on. Finally, I used a bunch of Qbanks. I tried several different companies' Qbanks, but no surprise here: Kaplan dominated the Qbank field. These are my main resources, in addition to basic lectures for the M1 and M2 years. Of course, I focused more on lectures during those years and used outside resources only when I had extra time (such as listening to lectures while walking my German Shepherd). During the third year while rotating, lectures become rare, so outside resources have dominated my study plan. 
Why did you choose Kaplan to help you prepare for your board exams?
As mentioned previously, my first experience with Kaplan was for my MCAT prep. I loved the level of preparation and confidence I received from their resources, so of course, I trusted them for my USMLE prep. Furthermore, I have been employed by Kaplan for many years, giving me the chance to see the constant innovation this company is always seeking and achieving. They are always adding new questions to their Qbank, seeking to improve their Shelf prep, and much more.
One other point I think is important to mention is the current bias towards certain Qbanks seen in medical school. As a first generation doctor, I rely on my peers and upperclassmen immensely for their advice. At my school, everyone was promoting the same product. Given such, I devoted much of my time to their Qbank. However, doubt really started to creep in during this time. I was unsure if this product was adequate but because it was 'what everyone did' I was hesitant to change resources. 
Thank goodness I modified my study plan and switched to Kaplan's Qbank. Almost immediately I found relief in the adequacy and comprehensiveness of their Qbank. Here's what I hope you can take away from this story: the most popular resources aren't always the best. Popularity does not necessitate efficacy! Second, it is extremely important to modify your study plan if it isn't giving you the results you want. It is important to seek advice from others, but don't let that exert too much control over your decisions.
MEDICAL SCHOOL EXPERIENCE
What was the most challenging aspect of medical school? What was the most rewarding experience?
Maintaining balance has definitely been a challenge. Balance is a skill you will practice daily throughout the rest of your career. It is important to identify the people or things in life that are most important to you. For me, it's Christianity, my family, my dog, and school. 
There were plenty of times when I traveled late on school nights or throughout the weekend to attend important family events. Although that might have required me to sacrifice a quiz grade, looking back, I wouldn't change those moments. And on the flip side, if I had a big test, my family remained very understanding that during this time school came first. School and grades are very important, but they are not everything. 
My M3 year by far has been the best. Rotating and working with patients on a day-to-day basis has been incredible. It is very special to participate in the management of these individuals, knowing that you are positively impacting their lives! 
Why is it so important for medical schools to prepare students to "think like a doctor?"
I primarily learned this skill during my M3 year. I attend a medical school that has a very small class size, and I highly recommend attending such a school. The smaller class size allows students to participate more in the care and decision-making of patients. My school holds third year students to the same standard as they hold their interns. It has been no easy challenge! 
In the first two years of med school, it's all about learning how certain conditions present and diagnosing patients. In the third year, it changes to management: do we need antibiotics, if so, what class, what strength, and for how long, etc. I think such is a prime example of what 'thinking like a doctor' entails. Correctly diagnosing conditions is imperative, but day-to-day, the main question becomes what to do next. It is an extremely difficult question to answer at the start of your third year, but with practice you get much better. Work closely with the residents on your team, and don't be afraid to ask them to delineate their decision-making process if you don't understand it. 
Finally, don't be afraid to be wrong! Compared to my first two years, I was wrong so much more often in my third year. However, attendings really appreciate seeing the effort you put in, and it is often these moments that become the best learning experiences.
In your opinion, how can institutions best support students preparing for their board exams?
This is something that only some medical schools provide, but I am a big proponent of schools that purchase outside resource materials for all of their students. At our school, it was an administration-led decision, so the students did not have a choice in what resource they chose. (However, this is the first year our school has done this, so I will not complain!) 
I would love to see all medical schools provide this in the future. Paying for tuition and all of life's expenses is a challenge, and I appreciate these schools helping all students obtain more outside resources, which are really helpful for all mini boards, shelf exams, and step exams!
What advice do you have for med students preparing for the USMLE or COMLEX?
These are exams that require day-to-day effort, starting with your first day of medical school! The first two years are essential in providing you with a solid foundation of knowledge. Although I was primarily focused on school exams during these years, I still would use outside resources on the weekend to help me prepare. No amount of prep work is too small!
Is there a quote or saying that you live by?
I took a public speaking class in college, and for one of my presentations, I stumbled upon this quote:
You make a living by what you get, but a life by what you give. 
This quote has remained in my heart ever since. The world today can often be very selfish, and we are all guilty of it. I had this quote printed and taped to my car's dashboard, so I have a daily reminder to reorient my heart and mind. Although there are days when I fall short, it helps to keep me grateful and ready to impact my patients and my coworkers positively.
If you hadn't decided to become a doctor, what kind of work would you have pursued?
I grew up riding horses, so that would definitely be a second career choice for me. I love the simpler life the country provides and the joy I get from interacting with all kinds of animals. My husband and I look forward to owning some land of our own in the future, where we will raise quite a few farm animals!  
And finally, what are your plans for the future?
Right now, I am applying for residencies in ophthalmology. It is both exciting and overwhelming, but I am grateful to be in this position. It seems like just yesterday I started medical school, and now I am graduating in less than a year. I love the subspecialties ophthalmology provides (retinal, corneal, glaucoma, plastics, etc.), and although I think I will end up pursuing a subspecialty compared to a comprehensive ophthalmologist, I am keeping all my options open! My husband and I look forward to the day when we will start our own family and mini-farm. We will also continue to rescue German shepherds throughout our life. 
Camryn Means
I was born in Naples, Florida and moved to Panama City Beach, Florida at the age of 3. I grew up in Panama City Beach until I moved to Gainesville, Florida for college. I am now graduating with a B.S. in Biology and a minor in Health Disparities from the University of Florida. I have a twin sister on the same path as me, and we are both the firsts in our entire family to pursue careers as physicians! 

Name: Camryn Means
Medical School: University of Florida
MCAT Score: 518 (130/128/128/132)
Why did you decide to become a doctor?
My desire to become a physician stems from my childhood when I lost my father at the age of nine. From then on, I wanted to be someone who could heal others or console families through difficult times. As I grew up, I was exposed to the field of medicine. I learned that physicians have the unique opportunity to intervene and create a safe space for patients and families to heal both physically and mentally, all while lending kindness, compassion, and guidance. Through this realization, I found a calling for this profession. As of now, I haven't decided on a specific specialty, but my college experiences have me leaning toward primary care or psychiatry. I hope to be a crucial step in rebuilding the lives of others, regardless of the specialty I enter. And I think my unique background provides me with the passion and empathy to be a successful physician.
STUDY HABITS & KAPLAN COURSES
Describe how Kaplan Test Prep helped you achieve your high MCAT score.
A major step to entering medical school is taking the MCAT. I studied for the MCAT for approximately 4 months. I enjoyed studying alone with background music as this allowed me to give my undivided attention to the material. Although I occasionally studied with friends, you could find me grinding MCAT material at a private desk in the library or at my desk at home. 
During my studying, I used the Kaplan MCAT Complete 7-Book Subject Review set and numerous Kaplan Full-Length practice exams. These tools were crucial to my studies, and I can undoubtedly attribute them to a good score on my MCAT. The book set provided me with a comprehensive content foundation and practice questions that solidified my knowledge of everything tested on the MCAT. The practice exams helped me become very comfortable with the exam content, style, and timing, and they definitely prepared me well for test day. 
I ultimately chose Kaplan because I think they have perfected the balance between conciseness and comprehensiveness. Written by MCAT experts, Kaplan explanations are both detailed and easy to read at the same time―something I found, in my opinion, to be better than many other resources. I also found that learning how to take the MCAT was just as important as learning the content, and Kaplan experts do an outstanding job of supplementing content with excellent test strategies and techniques that teach exam style. I would not hesitate to recommend Kaplan to my friends, colleagues, and peers. Kaplan offers so many amazing resources and support to guide you in the right path to success!
PRE-MEDICAL SCHOOL EXPERIENCE
What is one of the biggest challenges for medical school applicants?
In my opinion, one of the biggest issues facing medical school applicants today is the feeling that everyone needs to "check" certain boxes to be a good applicant. This often causes so much stress, and I admit that I succumbed to this idea early in my path. However, I learned through this process that an important aspect of being a good applicant is finding extracurriculars that you enjoy spending your time doing instead of "checking a box." It will certainly show in your application if you are passionate about something! 
For me, this was a non-clinical opportunity where I volunteered with a local organization that repaired homes to optimize the safety of residents. Although this activity was not related to medicine, I was so passionate about this organization's mission. I ended up talking heavily about this opportunity in my application and interviews, so definitely find things you are passionate about, and do not be afraid to pursue them! 
What advice do you have for students preparing for the MCAT?
The best advice I have ever received from a mentor is to take time for yourself and practice self-care. Medicine is a field very susceptible to burnout, and mental health is so crucially important for all of us. I implemented self-care in all aspects of my life, especially with school, extracurriculars, and MCAT studying. I always made sure to take time off each week, immerse myself into my passions outside of medicine, and practice taking care of my mental health. 
If there is ever one piece of advice I'd recommend to anyone, it is this: Don't be afraid to take time off and focus on what makes you happy! Hangout with friends, take a nice walk, read a book―your mind and body will thank you. Much of my success came from a mindset of, "I deserve this break; my mind and body are just as important as my studies."
Is there a quote or saying that you live by?
During my freshman year of college, I applied to become a volunteer at a competitive local organization. I was met with disappointment when I was not selected. This was definitely a "failure" for me as I thought I had what it took to become accepted, but it was also one of the biggest learning experiences. I learned how to reflect on my weaknesses, accept criticism and feedback without compromising my confidence, and use this experience to fuel a second attempt at success. I was accepted the second time I applied using what I learned, and I have therefore lived by this quote ever since: 
"Success is not final, failure is not fatal: it is the courage to continue that counts."
 - Winston Churchill. 
It is okay to fail sometimes, and we can use our failures to make ourselves stronger. 
And finally, what are your plans for the future?
I am excited to say that I will be attending Wake Forest School of Medicine. I am extremely grateful for this opportunity, and I am excited to take the next steps to becoming a physician!
Madison Rabel
I am from Greenville, South Carolina. I am the oldest of four children and will be the first doctor in my family.

Name: Madison Rabel
Medical School: Clemson University
MCAT Score: 514
Why did you decide to become a doctor?
My youngest sister experienced a number of medical problems during her childhood, and so I was exposed to the medical field at a young age. I admired the doctors and nurses that worked with her.
Which field of medicine do you plan on specializing in?
Like many other soon-to-be medical school students, I am still unsure of what specialty I want to go into; however, I am very interested in the field of Obstetrics and Gynecology, as well as possibly surgery.
How do you think your unique background has prepared you for success as a doctor?
I have always been extremely internally motivated for both my medical career but also with every aspect of my life. If I set my mind to something, I know that I will accomplish it. I believe this trait will be extremely helpful in medical school as well as my future career in medicine.
STUDY HABITS & KAPLAN COURSES
Why did you choose Kaplan to help you prepare for the MCAT?
I had seen and heard of Kaplan on campus from SBAs (student brand ambassadors) before I became one. I was familiar with Kaplan and knew that it was highly respected and recommended. I wanted to set myself up for success so that I only had to take the MCAT once and so I decided to go with Kaplan. 
Tell us more about your studying habits. 
I studied for an entire summer. I studied between 4 and 8 hours per day. For my content review, I followed the course, read all of the books, and took my own notes. I completed the first four Kaplan practice exams before moving to the AAMC materials included with the course. I completed all of the AAMC practice questions and exams and reviewed them thoroughly. 
Describe how your Kaplan course helped you achieve your high score.
My Kaplan course gave me all of the materials I needed to achieve my score. I found the textbooks and the AAMC materials extremely helpful and influential for my studying. 
PRE-MEDICAL SCHOOL EXPERIENCE
What was the most challenging aspect of your pre-med courses? What was the most rewarding experience?
The most challenging aspect of my pre-med courses was learning to balance my school/personal life. I am all too guilty of basing my worth on my academics, so I really had to do some self-reflection and come to the realization that school is not my entire life. There are other areas of my life that I need to devote attention to, like my family, friends, and myself. It is so easy to get caught up in school and MCAT studying and applications, but make sure to take the time to do things you enjoy. You'll be more successful if you are mentally well. 
Why is it so important for teachers to prepare students to "think like a doctor?"
From my experience, the MCAT is a lot more critical thinking than it seems to be. I was often able to answer difficult questions based on reasoning and information found in the passage rather than just memorizing straight content. While learning to "think like a doctor" can be frustrating at times, it is an absolutely necessary process to master. I know that this mindset will help me during medical school, future standardized tests, and my career in medicine. 
Tell us about a time when you "failed" at something and what you learned from the experience.
I think that one of my biggest failures in undergrad was not prioritizing myself and the things I enjoy doing. I got so caught up in my grades and studying that I didn't take the time to enjoy college as much as I would've liked. I have had to make an active effort to "say yes" to things I normally would have declined from studying. I plan on continuing this in medical school and making sure I am enjoying all that my 20s have to offer.
What advice do you have for students preparing for the MCAT?
The best advice I can give to students studying for the MCAT is that studying will be difficult. You will miss activities with friends. You will be mentally exhausted. You will experience a range of emotions and confidence over the course of your studying. It's important that you focus on how great it will feel when you receive that score you've been dreaming of. After being accepted to medical school, I can now reflect on my time spent studying and agree that, despite how frustrating MCAT studying can be, it was definitely worth it.
And finally, what are your plans for the future?
As I am writing this, I am preparing for my last college final at Clemson. I plan on getting a puppy, enjoying time with friends, and relaxing this summer before moving to Charleston, SC to start medical school at the Medical University of South Carolina. 
Claire Kyoung
I am a third-year student studying neuroscience.

Name: Claire Kyoung
Medical school: Vanderbilt University
MCAT Score: 517
Why did you decide to become a doctor?
I wanted to become a doctor to reassure my future patients that their concerns regarding their health were valid. In one of my classes, I learned about the healthcare disparities for women of color regarding family planning and birth control options, and I wanted to become someone who can advocate for women and their future.
Which field of medicine do you plan on specializing in?
Obstetrics/gynecology
How do you think your unique background has prepared you for success as a doctor?
As a Korean American who immigrated to the United States at the age of 8, I observed both Korean and American attitudes towards medicine and women's health. I realized that there are not that many Korean American gynecologists who can understand the background of many Korean immigrants and can empathize with the fear and shame associated with a gynecologic visit. I believe my identity will help ease patients into confiding in healthcare professionals about their concerns.
STUDY HABITS & KAPLAN COURSES
Describe how the Kaplan Medical course helped you achieve your high score.
I think Kaplan's content review books were extremely comprehensive and covered every detail that would be on the exam.
Tell us more about your studying habits. 
I try to study by emulating the testing conditions. Thus, I studied alone in a quiet environment without any distractions. I also simulated wearing a mask and having earplugs. I went through a few chapters of the Kaplan books per day and dedicated the weekend to taking practice AAMC exams and reviewing them.
Why did you choose Kaplan to help you prepare for the MCAT?
I heard great things about the Kaplan review books, so it was an obvious choice to just go ahead and enroll in the course.
Would you recommend Kaplan to a friend or colleague?
Yes―there are so many resources that are available in the course. Kaplan truly is a leading company in the field, and they provide unparalleled support and help through your MCAT journey.
In your opinion, how can institutions best support students preparing for the MCAT?
I think covering the contents covered in the MCAT during the introductory courses is the best way to prepare students. Asking experiment-based questions rather than fact-based questions can also help.
What advice do you have for students preparing for the MCAT?
I know that the test seems very scary and daunting, but take a deep breath! Many students successfully complete the exam and go on to medical school. You have the ability to do this in you―you just need to believe in yourself!
What kind of work would you have pursued if you hadn't decided to become a doctor?
I think I would've done something with my creativity! I temporarily opened an Etsy shop during the COVID-19 quarantine days, and I think I would've grown that into a bigger business.
And finally, what are your plans for the future?
I'm currently applying to medical schools, so ideally, I would get an acceptance and work towards becoming an ob/gyn in the upcoming years!