Med Student Success Story: Devon Askins, MD Candidate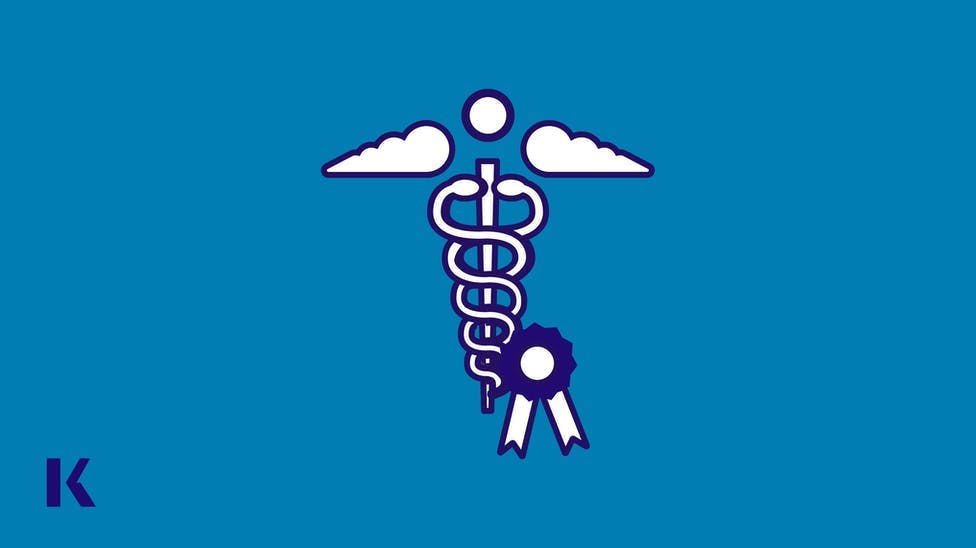 I am a first generation soon-to-be doctor born and raised in Birmingham, Alabama. I went to Vestavia Hills High School and chose to attend Auburn University for my undergrad. I met my husband while at Auburn and we married after my first year of medical school.   

Name:   Devon Askins, M3
USMLE Score:
Step 1: 266
Tell Us About Yourself
Why did you decide to become a doctor?
There was no life-changing moment or experience―which I specifically wanted to point out to show that's totally okay! Throughout middle and high school my interests narrowed to science and math, the subjects I enjoyed the most and was the best at academically. Those interests narrowed even more when biology, anatomy, and chemistry became subjects of mine. On career day in high school, I shadowed an orthopedic surgeon and loved the OR experience. I declared my biomedical sciences major at Auburn and the rest was history!   
Which field of medicine do you plan on specializing in?
Ophthalmology! I fell in love with the field at a young age as my father is an ophthalmic surgical salesman (aka he sells cataract lenses). I got to shadow tons of ophthalmologists throughout high school and college and knew it was the field I wanted to make an impact in. 
How do you think your unique background has prepared you for success as a doctor?
Shadowing early on definitely was key. I recommend shadowing a wide variety of doctors while still in college! In medical school you have a lot less time to do so, so if you are unsure of what type of medicine you want to practice, reach out to local physicians. This made my time in medical school a lot less stressful and allowed me to confirm my interest in ophthalmology while rotating on all of the different subspecialties during my M3 year. 
Tell Us About Your Study Habits & Kaplan Courses
Describe how the Kaplan Medical course helped you achieve your high score.
When you're preparing for any national exam (ACT, MCAT, Step 1, etc,) you want that company's test prep resources to be more difficult than the actual exam so that way when test day arrives, you are confident. You've already been working on questions with longer stems, questions that require more complex reasoning, etc. so the exam itself is actually feeling doable! Kaplan provides exactly that. 
I first used Kaplan while studying for the MCAT, and once I received that score, I knew it was the best choice I had made. Kaplan has helped me achieve the 90th percentile on the MCAT and the 100th percentile for my Step 1 score. In addition to the difficulty of their resources, they are constantly asking for student-led feedback to improve their products day in and day out. Finally, medical school is expensive! Although I received a few scholarships, I am paying for medical school myself. Kaplan is without a doubt the most competitively priced resource on the market.     
Tell us more about your studying habits. 
I learned one thing very early on in medical school: your college study methods likely need an upgrade. Although I excelled in college, the amount of information covered in medical school necessitates more efficient studying. 
Don't be hesitant to change: medical school requires you to adapt! For instance, I never used to watch videos, but in medical school that became at least ⅓ of my study schedule. Because I've always enjoyed reading old-fashioned textbooks, I bought Step 1 review books early on. Finally, I used a bunch of Qbanks. I tried several different company's Qbanks, but no surprise here: Kaplan dominated the Qbank field. These are my main resources in addition to basic lectures for the M1 and M2 years. Of course, I focused more on lectures during those years and used outside resources only when I had extra time (such as listening to lectures while walking my german shepherd). Third year while rotating, lectures become much more rare, so outside resources have dominated my study plan. 
Why did you choose Kaplan to help you prepare for your board exams?
As mentioned previously, my first experience with Kaplan was for my MCAT prep. I loved the level of preparation and confidence I received from their resources, so of course I trusted them for my USMLE prep. Further, I have been employed by Kaplan for many years, giving me the chance to see the constant innovation this company is always seeking and achieving. They are always adding new questions to their Qbank, seeking to improve their Shelf prep, and much more.
One other point I think is important to mention is the current bias towards certain Qbanks seen in medical school. As a first generation doctor, I rely on my peers and upperclassmen immensely for their advice. At my school, everyone was promoting the same product. Given such, I devoted much of my time to their Qbank. However, doubt really started to creep in during this time. I was unsure if this product was adequate but because it was 'what everyone did' I was hesitant to change resources. 
Thank goodness I still did modify my study plan and switched to Kaplan's Qbank. Almost immediately I found relief in the adequacy and comprehensiveness of their Qbank. Here's what I hope you can take away from this story: the most popular resources aren't always the best. Popularity does not necessitate efficacy! Second, it is extremely important to modify your study plan if it isn't giving you the results you expect. It is important to seek advice from others, but don't let that exert too much control over youryour decisions.
Tell Us About Your Medical School Experience
What was the most challenging aspect of medical school? What was the most rewarding experience?
Maintaining balance has definitely been a challenge. Balance is a skill you will practice daily throughout the rest of your career. It is important to identify the people or things in life most important to you. For me, it's Christianity, my family, my dog, and school. 
There were plenty of times where I traveled late on school nights or throughout the weekend to attend important family events. Although that might have required me to sacrifice a quiz grade, looking back I wouldn't change those moments. And on the flip side, if I had a big test my family remained very understanding that this time school came first. School and grades are very important but they are not everything. 
My M3 year by far has been the best. Rotating and working with patients on a day to day basis has been incredible. It is very special to participate in the management of these individuals, knowing that you are positively impacting their lives! 
Why is it so important for medical schools to prepare students to "think like a doctor?"
I primarily learned this skill during my M3 year. I attend a medical school that has a very small class size and I highly recommend attending such a school. The smaller class size allows students to participate more in the care and decision making of patients. My school holds the third year students to the same standard as they hold their interns. It has been no easy challenge! 
In the first two years of med school, it's all about learning how certain conditions present and diagnosing patients. In the third year, it changes to management: do we need antibiotics, if so what class, what strength, and for how long, etc. I think such is a prime example of what 'thinking like a doctor' entails. Diagnosing conditions correctly is imperative, but day-to-day, the main question becomes what to do next. It is an extremely difficult question to answer at the start of your third year, but with practice you get much better. Work closely with the residents on your team and don't be afraid to ask them to delineate their decision making process if you don't understand it. 
Finally, don't be afraid to be wrong! Compared to my first two years, I was wrong so much more often in my third year. However, attendings really appreciate seeing the effort you put in and it is often these moments that become the best learning experiences!
In your opinion, how can institutions best support students preparing for their board exams?
This is something that only some medical schools provide, but I am a big proponent of schools that purchase outside resource materials for all of their students. At our school it was an administration-led decision, so the students did not have a choice in what resource they chose. (However, this is the first year our school has done this so I will not complain!) 
I would love to see all medical schools provide this in the future. Paying for tuition and all of life's expenses is a challenge, and I appreciate these schools helping all students obtain more outside resources which are really helpful for all miniboards, shelf exams, and step exams!
ADVICE
What advice do you have for med students preparing for the USMLE or COMLEX?
These are exams that require day-to-day effort starting with your first day of medical school! The first two years are essential in providing you a solid foundation of knowledge. Although I was primarily focused on school exams during these years, I still would use outside resources on the weekend to help me prepare for Step. No amount of prep work is too small!
Is there a quote or saying that you live by?
I took a public speaking class in college and for one of my presentations I stumbled upon this quote:
You make a living by what you get, but a life by what you give. 
This quote has remained in my heart ever since. The world today can often be very selfish and we are all guilty of it. I had this quote printed and taped to my car's dashboard so I have a daily reminder to reorient my heart and mind. Although there are days where I fall short, it helps to keep me grateful, thankful, and ready to positively impact my patients and my coworkers.
IN CONCLUSION
If you hadn't decided to become a doctor, what kind of work would you have pursued?
I grew up riding horses so that would definitely be a second career choice for me. I love the simpler life the country provides and the joy I get from interacting with all kinds of animals. My husband and I look forward to owning some land of our own in the future where we will raise quite a few farm animals!  
And finally, what are your plans for the future?
Right now I am applying for residencies in ophthalmology. It is both exciting and overwhelming but I am grateful to be in this position. It seems like just yesterday I started medical school, and now I am graduating in less than a year. I love the subspecialties ophthalmology provides (retinal, corneal, glaucoma, plastics, etc.) and although I think I will end up pursuing a subspecialty compared to a comprehensive ophthalmologist, I am keeping all my options open! My husband and I look forward to the day where we will start our own family and mini-farm. We will also continue to rescue German shepherds throughout our life. 
A note about the recent USMLE Step 1 Announcement:
While we understand that the future move to Pass/Fail on Step 1 will have an impact on the residency application process, Step 2CK will continue to be a scaled three digit score, and as such becomes an even more important metric for students to differentiate themselves from other applicants.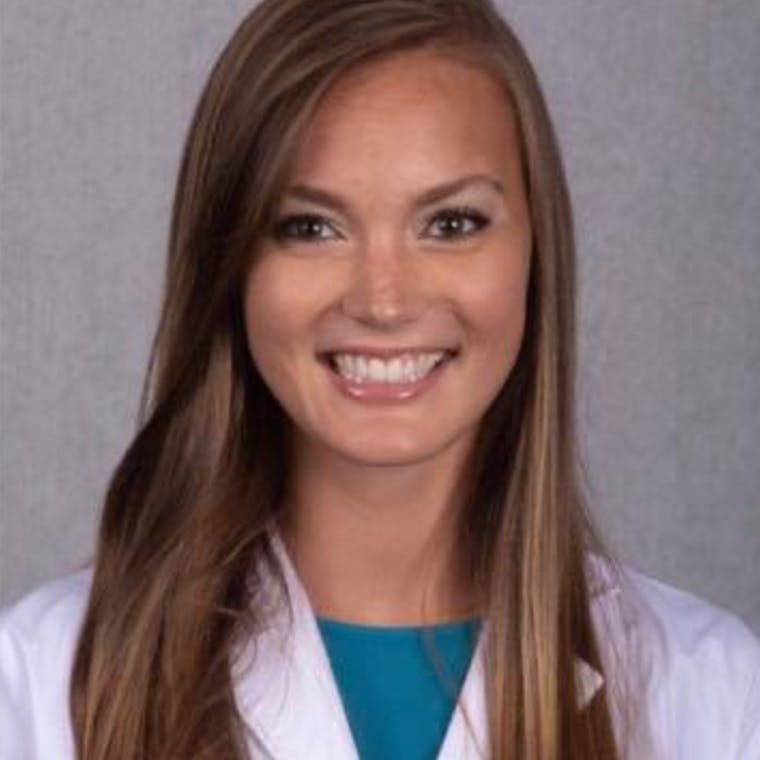 Hi everyone! My name is Devon Askins. I just finished my third year of medical school. I'm so glad Kaplan asked me to write this article, because I have learned so much through the years and it is truly my passion to share all my tools to success with all! There is nothing easy about medical school, but it is the best career by far! I wish all of you the best of luck!