Meet the Kaplan Experts: Brandon Deason, MD, Senior Content Manager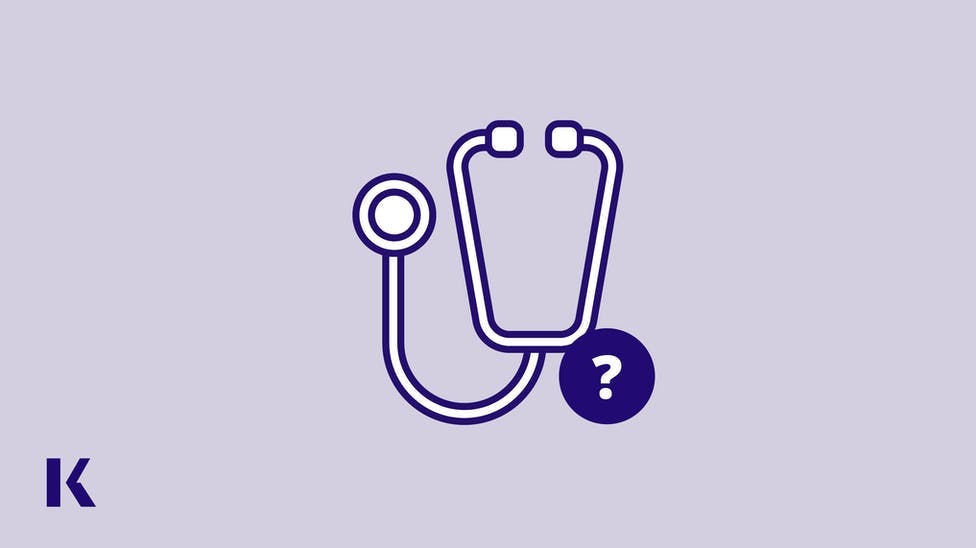 The Kaplan Team is often cited as why schools stay with Kaplan, year after year. At Kaplan, there's an expert at the heart of everything we do, whether it's leading a class or developing innovative tools to help your students achieve their career goals. With our "Meet the Kaplan Experts" blog series, we introduce you to Kaplan's extensive network of faculty, medical, and educational experts and delve into their diverse areas of expertise so that you can learn even more about your Kaplan team. This week, we're pleased to introduce you to Dr. Brandon Deason, MD, Senior Content Manager, Kaplan Medical.
What are your particular areas of expertise?
Small group learning, multimedia production, crafting test-like content, and raising three kids with special needs.
The Intersection of Medicine and Education
I'm the Bane of Kaplan Test Prep, born and raised in it. After reaping the benefits of Kaplan SAT and MCAT classes on my journey to medical school, I became a Kaplan MCAT teacher at the ripe young age of 19. After 5 years of teaching and tutoring, I went on to get my MD from the University of Arizona College of Medicine – Phoenix. 
After graduating in 2016, I realized my true passion lay at the intersection of medicine and education. I was drawn back to Kaplan and embarked on a new career path in content development and management. I spent the first few years working predominantly on analyzing the MCAT and creating test-like passages and questions. However, I'm also proud to say I've been a published editor on over 30 Kaplan books, authored/edited over 12,000 Kaplan questions, and edited over 15,000 PowerPoint slides of Kaplan content.
Supporting Students From MCAT to Med School
I joined the Kaplan Medical team this past year to focus on bridging the student experience with Kaplan from MCAT through medical school. My passion is pursuing innovative ways to support medical students through the entirety of their journey―not just at the points of standardized test preparation―so both the student and their institution can be confident in the student's ongoing and future success. 
As we look to provide more holistic support this upcoming year, premedical students will receive comprehensive advice on all aspects of the medical application process―not just the MCAT. Medical students can expect to see more in-depth advice on medical learning methodologies and navigating the difficulties of medical school, directly from our physician experts as well as students from over 30 different medical institutions.
Kaplan Supports Students and Institutions
I enjoy facilitating our small group learning experiences with medical students at a number of institutions, imparting to M1s how practice questions can be used throughout the learning process. Question-based learning will be especially vital to students coming up in the world of a pass/fail Step 1, where the predominant question will become "how will I know when enough prep is enough?" 
As institutions look to the future, finding reliable data on student performance in comparison to their peers both within and outside the institution will be essential. Kaplan can provide this support to institutions through high-quality, modularized practice content delivered to students within their zone of proximal development and adaptable to the institution's curriculum map. 
Kaplan will then shift the focus to ways for medical students to stand out from their peers, which means minimizing extra hours spent in front of books and maximizing hours spent making an impact in their community. We look to strike a balance in encouraging medical students to create community with their peers while also pursuing their unique passions through research and volunteer work. 
Finally, Kaplan is expanding our Step 2 Qbank and providing videos that break the content into more digestible bites with associated practice questions. No longer will students and institutions feel the need to source help from half a dozen or more content providers, Kaplan will provide the resources and supporting data to ensure medical students are on track for success.
"All we have to decide is what to do with the time that is given us."
I was raised on the words of J.R.R. Tolkien and the quote that always resonated with me the most is, "All we have to decide is what to do with the time that is given us." While we may not always get to control the environment or circumstances that we find ourselves in, we can always control how we choose to react to them. My recommendation to any future physician is: start mental health therapy now, so you can begin equipping yourself with the tools to best handle the emotionally difficult situations ahead of you in your career.