Meet the Kaplan Experts: Dr. Jane Jean, Onboarding Manager, i-Human Patients by Kaplan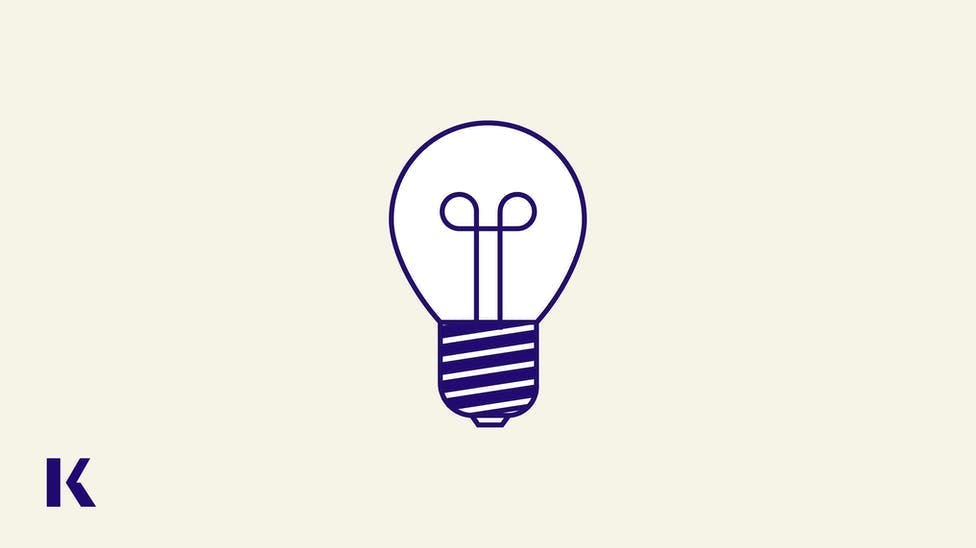 The Kaplan Team is often cited as why schools stay with Kaplan, year after year. At Kaplan, there's an expert at the heart of everything we do, whether it's leading a class or developing innovative tools to help your students achieve their career goals. With our "Meet the Kaplan Experts" blog series, we introduce you to Kaplan's extensive network of faculty, medical, and educational experts and delve into their diverse areas of expertise so that you can learn even more about your Kaplan team. This week, we're pleased to introduce you to Dr. Jane Jean, Onboarding Manager, i-Human Patients by Kaplan.

Tell Us About Yourself
I hold a doctorate in Management in Organizational Leadership and am in my final course to earn a certificate in project management with Purdue University Global. I am thrilled to be the Onboarding Manager with the i-Human Patients by Kaplan team. 
What are your particular areas of expertise?
I am also a Certified Professional Negotiator, an expert trainer, and a leadership expert. One of my passions is utilizing and sharing knowledge with others to help achieve their goals, be it as a trainer, advocate, or mentor.
I was born and raised on the island of St. Lucia in the Caribbean. My family immigrated to the US when I was 15 years old. I joined the military right after high school and had the honor to serve for about 10 years where I was also able to travel throughout the US, Europe, and South Korea. While in the military, I also learned about the American college system and relished the opportunity to begin a lifelong and enlightening academic journey―which is ongoing as I believe in the power of education and learning for growth and self challenge. I exited the military honorably and I'm a disabled veteran; having gained tons of life experiences, engaged with peoples and cultures from around the world.  
Along with my excitement about academia, I earned a master's degree from University of Oklahoma. I worked as a licensed counselor with a consortium dedicated to helping youth 18 to 21 reclaim their lives after suffering abuse, neglect, and other traumas. Shortly after giving birth to my child, we moved to another state to be near my family, whose support was pivotal to our wellbeing. There I worked with a nonprofit collaborative focusing on reuniting, when possible, children who had to be removed from their homes due to violence, abuse, neglect, and other traumas. 
My next position took me to work with a state's Department of Health and Mental Hygiene's AIDS Administration where we managed CDC grants earmarked to support research and care for those affected and impacted by the virus by engaging local providers and communities of care. While at this position, I continued my next educational journey and enrolled in a leadership program at Johns Hopkins University.  After my intense exposure to some of the darker realities of our society, I wanted to help people create the life they deserve using education and training to achieve their dreams. Since joining Kaplan in 2016, I have been fortunate to be able to do just that!  I look forward to continuing to share my knowledge and expertise with our partners and clients on their own educational journey.
If you could spend an evening with anyone - living or deceased - who would it be and why?
Gerald Levert because his music is life-altering and makes me happy.
What is the most important thing that your colleagues should know about you?
I am determined and believe in the power of collaboration/change/inclusion. These can be catalysts which lead to innovation and better business and human outcomes, and my integrity guides my every action and word.
Tell Us About Your Experience in Medical Education
How long have you worked for Kaplan and what drew you to your current role?
I began working with Kaplan in 2016 supporting and building relationships with the Ft. Bragg leadership and education center; Fayetteville Technical Community College leadership, faculty/staff, and students; as well as the local community as a representative for Purdue University Global (PG.) During that time I was able to help students accomplish significant milestones in their academic journey and create a seamless transition to PG. That opportunity fit my military experience, knowledge, and skills set, allowing me to build that relationship making PG a premiere partner to both organizations. This was done by listening to students, faculty, and leaders, to learn what they needed from PG and finding equitable and seamless solutions to provide it. Working with the amazing deans and community college partnership team for PG, we were able to grow and support both partners effectively. 
Upon hearing about the onboarding role with i-Human Patients by Kaplan, I knew it was a perfect next step in my career progression with Kaplan. It would provide the opportunity for me to use my doctoral degree in management, my many years of experience in training and education, as well as my empathy and passion for helping others to create an engaging and interactive training experience for our partners. After meeting with Kim McBroom, Mary Peeler, and Liane King, I knew this team and position would enable me to continue to be a positive force in the life of others while challenging myself to grow and learn. Fast forward, two months later and I love every single challenging and engaging moment of meeting and training the faculty and students to maximize their use of the platform and hopefully continue as lifelong learners and Kaplan partners.
What is the most pressing issue facing your institutional partners today and how can Kaplan help solve those problems?
The most pressing issue facing our institutional partners today, at least in this arena, is the COVID-19 pandemic and how to navigate the impact it is having on teaching and learning. Specifically, our partners are having to figure out how to get their students properly trained in the field of health care where the need has grown exponentially, but the means to get the students the patient exposure they need to become excellent providers is limited or simply unsafe. That is where i-Human Patients can bridge the gap or fulfill that need by providing a safe, highly structured, and data rich feedback experience for students to build confidence and competency with all aspects of patient care: develop the skills to conduct and gather a systematic and comprehensive history, which test to order to rule-in or rule-out potential diagnosis, and to create a holistic patient treatment plan.  
It is important to note for our partners, i-Human Patients by Kaplan is an excellent and safe "place" for students to build confidence and competence at any level of their medical training, especially prior to patient encounters in the physical world.
Do you have a particularly notable student success story to share?
One of the first training sessions I had the honor of conducting included a group of students who were in the first year of their education and training as graduate nurses. As I engaged them in the training of navigating the platform and made sure they understood the patient was a real person, and for them to remember their every selection can impact that patient negatively or positively, it was amazing to see a shift of their body language and they engaged in the i-Human Patients platform.  
As we interacted with the simulated patient, they focused on making the right decisions and discussed their process as to why one option was better than the other. The student's local faculty member was in attendance and reminded the students that the struggle and care they were exhibiting was perfect, because it demonstrated a level of care that would serve them well. It was beautiful to see, and spoke well to the caliber of students i-Human Patients is helping our partners train. At the end, the students and faculty enjoyed the engagement of our training and were ready to begin the i-Human Patients experience.
What will the future of education be like for students and faculty? 
I hope the future of education is more intuitive and student-focused. I hope as a society we spend the time, effort, and money to reevaluate our education systems to make them more accessible, relevant, and adaptable to the many different ways students learn. We also need to celebrate intelligence in its many forms, to truly allow everyone access, and remove the many barriers that are innate in most of our systems while creating more equitable options. 
For example, technology and kids' ability to learn a video game in hours, can be used to teach all subjects, if we can only embrace that as a positive and begin creating lessons that are technologically based, interactive, engaging, and challenging, that mimic video games. Imagine a student learning how to conjugate verbs while collecting coins, jumping between levels, and leveling up or beating that level during an English lesson, without the teacher having to stress or become overwhelmed. That's the future of education: a highly customizable and gamified, differentiated experience. 
What do you think is the most important innovation in the history of medicine?
The nursing profession itself; people who put themselves/their health in peril to care for others are the best of us; this has been made even more apparent by this pandemic.
Advice
Is there a quote or saying that you live by?
Every barrier can be overcome, no matter how it got there. The question is, how bad do you want to get to the other side? (No judgement, some things are worth fighting for, and some need to be let go.) Find a way around, over, under, through, or destroy it. Don't let negatives and barriers stop you or your progress towards your goals.
And finally, is there anything else that you would like to share with our readers?
Working for a global company that is people-focused and innovative provides excellent opportunities to use all your skills, education, and experiences to the benefit of customers, the company, partners and stakeholders. It also provides the opportunity for growth and to continuously challenge yourself and those around you to do better and be better.
I hold a doctorate in Management in Organizational Leadership and am in my final course to earn a certificate in project management with Purdue University Global. I am also a Certified Professional Negotiator, an expert trainer, and a leadership expert. One of my passions is utilizing and sharing knowledge with others to help achieve their goals, be it as a trainer, advocate, or mentor. 
See more posts by Dr. Jane Jean, Onboarding Manager, i-Human Patients by Kaplan