Meet the Kaplan Experts: Jonathan Bruner, D.O., Curriculum Developer - Level 1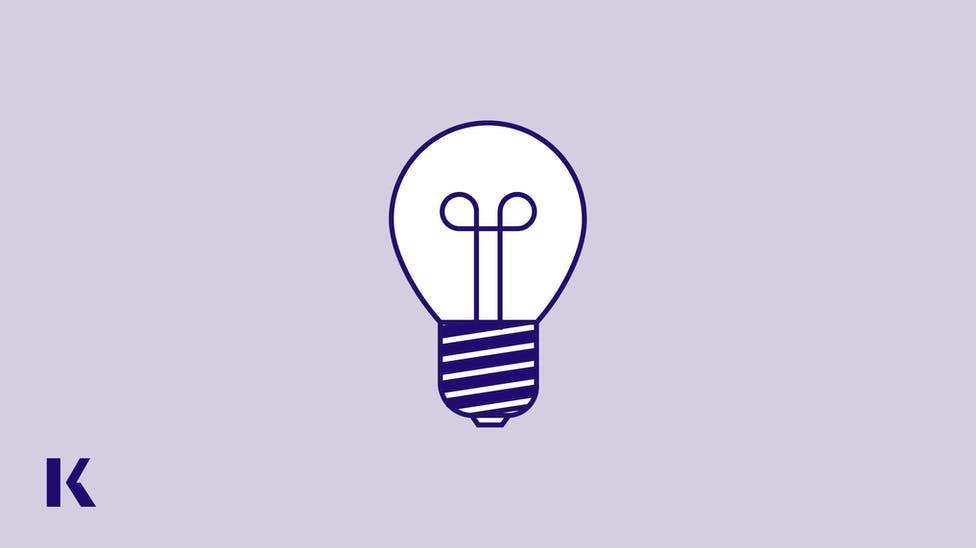 The Kaplan Team is often cited as why schools stay with Kaplan, year after year. At Kaplan, there's an expert at the heart of everything we do, whether it's leading a class or developing innovative tools to help your students achieve their career goals. With our "Meet the Kaplan Experts" blog series, we introduce you to Kaplan's extensive network of faculty, medical, and educational experts and delve into their diverse areas of expertise so that you can learn even more about your Kaplan team. This week, we're pleased to introduce you to Jonathan Bruner, D.O., Curriculum Developer - Level 1.

Tell Us About Yourself
I was born and raised in Metro Detroit, Michigan. I have always had a love of teaching and graduated from the University of Michigan School of Education with a B.S. in secondary education. My strong desire to use education to help people improve their health led me to a career in medicine. 
Since my father and grandfather were Osteopathic Physicians, the Osteopathic path was ingrained in me from a young age. So, I attended Michigan State University College of Osteopathic Medicine (MSUCOM) for my D.O. degree and then completed my Residency in Neuromusculoskeletal Medicine and Osteopathic Manipulative Medicine (NMM/OMM, aobnmm.org). After my Residency, I continued on at MSUCOM since it allowed me the opportunity to teach and practice. 
With my experiences as a student and my knowledge of education, I saw strategic ways the curriculum could be advanced. MSUCOM had recently opened two campuses in the Metro Detroit area and I was the M1 and M2 OMM Course Director for the Detroit campus. This involved overseeing, implementing, and developing all Osteopathic curriculum. Around this time I also started as a Residency preceptor and was asked to be the Lead Program Director for a consortium of all the NMM/OMM Residency programs in Michigan. I worked with the other Residency Directors and the consortium to create a new curriculum and budget that included allowing us to bring in outside speakers. There was also a journal club that was rebuilt to add Residents developing their own studies and having statisticians present. 
From there I took on the responsibility of Residency Director for the MSUCOM NMM/OMM program that I had graduated from. I worked with the school and community to find the best possible educational experiences for our residents. I also utilized endowments and created budgets to provide additional resources to the residents. When I started, we had one to two Residents in the program per year, and we were successful in growing the program to six Residents during my time. A nearby hospital system was impressed with our program and asked us to build a similar NMM/OMM Residency program for them, so I ended up being a Residency Director for two programs at the same time. Additionally, I served as Chairperson of the MSU Osteopathic Principles and Practices Committee. 
After almost a decade, I decided to open my own musculoskeletal specialty medical practice. It was a new rewarding experience where I learned a lot about practice management and marketing, all while being able to help people recovering from musculoskeletal issues. During this time I also developed an expertise in social media marketing and have been published in articles about it. While building the practice, I continued to be involved in education including teaching M1 and M2 students through MSUCOM's OMM Department. 
In 2019, my family decided to move to Tampa, Florida. My wife is an incredible Dermatologist and had a great job opportunity. I was fortunate to have an opportunity to be part of Nova Southeastern College of Osteopathic Medicine's new campus in Clearwater, Florida. My opportunity was part-time and I had been looking into other opportunities when the pandemic started. Coincidentally, Kaplan was looking to expand its Osteopathic content and so it was a perfect fit for me! I have very much enjoyed my experience so far and hope my involvement will continue to grow.
When I'm not working I'm being inspired by my wife, our two incredible kids, and two (trying to be incredible) dogs. We love swimming, hiking, and spending time at all of the amazing parks and beaches in the area. I'm a fan of all sports, but mostly football and basketball. 
What are your particular areas of expertise?
Medical education (undergraduate, graduate, and continuing), program development, Osteopathic principles and practices, musculoskeletal clinical care, and utilization of technology.
What is the most important thing that your colleagues should know about you?
I am a strong believer in the importance of communication. The ability to communicate in an environment where everyone feels supported and engaged allows for maximum growth while minimizing inefficiencies. Technological advancements have helped make this easier through platforms, like Slack and Google, where different ideas can be discussed amongst many different people quickly. This free-flowing of ideas is key to an enjoyable working environment and a successful team.
Tell Us About Your Experience in Medical Education
How long have you worked for Kaplan and what drew you to your current role?
I started my journey with Kaplan in February 2021. I was drawn to my current role to be involved in the growth of the Osteopathic content Kaplan has to offer. I believe organizations like Kaplan are integral to medical education and will continue to be more involved in the education at the Colleges of Osteopathic Medicine. In addition, I am a firm believer in the utilization of technology in education and Kaplan has shown to be a leader in this space. 
How has your unique background prepared you for success in your field?
I am in a unique situation to be able to create a bridge between medicine and education. Combining that with my experiences at all levels of medical education (clinical, graduate, and undergraduate) has provided me with a unique understanding of the educational needs at every level of an Osteopathic Physician's training. 
What is the most important aspect of a partnership between Kaplan and institutions?
I believe the most important aspect of any partnership is an open line of communication. This allows for the ability to receive feedback and build on our already amazing content to meet the needs of our partner institutions.
In your opinion, what is the most important issue that professionals in your industry should be talking about today?
I believe that discussion should revolve around what the future of medical education will look like. Academia has largely been slow to utilize technology. The pandemic has forced institutions to find ways to use technology to meet the expectations of today's learners. I am curious if these changes will hold or if we will see institutions revert back to the way it was prior to the pandemic. My feeling is that those who embrace the changes will continue to see growth.
Advice
What is the best piece of advice you've received from a teacher? 
"There are no bad students." 
I find this idea to be fundamental in my approach to teaching and curricular development. I truly believe it is the responsibility of the teacher to find the way(s) to engage each student and foster their talents. It inspires me to find new and creative ways to introduce content and meet objectives. 
I was born and raised in the suburbs of Detroit, Michigan, and I am a third-generation osteopathic physician. My career path has been most influenced by an interest in both science and education. I graduated from the University of Michigan with a bachelor of science degree, major in biology and minor in chemistry, from the School of Education. Becoming a physician was the natural intersection of my interests, so I went on to graduate from the Michigan State University College of Osteopathic Medicine before completing my residency in Osteopathic Neuromusculoskeletal Medicine (ONMM) there as well.  I practiced and worked as an assistant professor for 12 years and also worked as a residency director for two ONMM programs. I then transitioned out of clinical medicine to put more focus on my love of medical education and to allow a better life balance. 
See more posts by Jonathan Bruner, D.O., Director of Osteopathic Curriculum