Meet the Kaplan Experts: Mark Reimonenq, MBA, Director, University Partnerships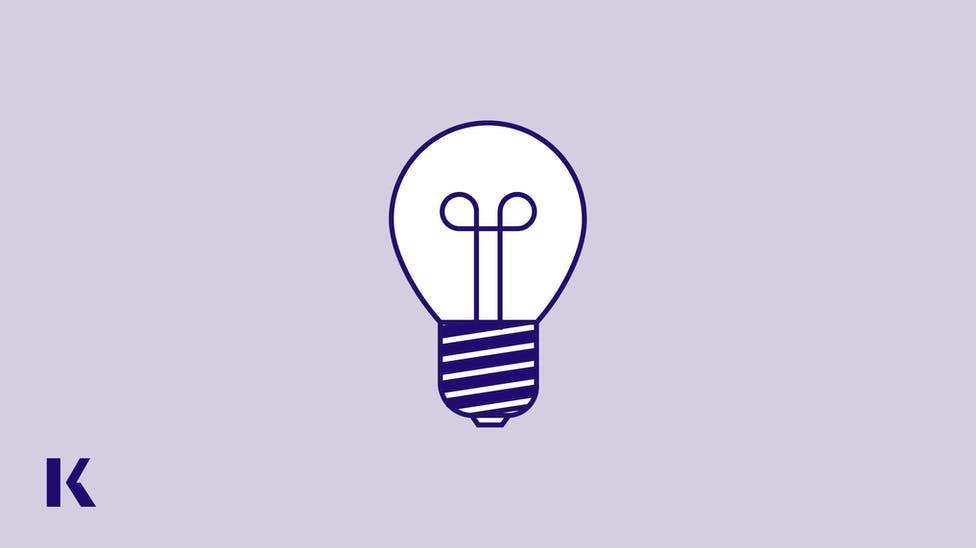 The Kaplan Team is often cited as why schools stay with Kaplan, year after year. At Kaplan, there's an expert at the heart of everything we do, whether it's leading a class or developing innovative tools to help your students achieve their career goals. With our "Meet the Kaplan Experts" blog series, we introduce you to Kaplan's extensive network of faculty, medical, and educational experts and delve into their diverse areas of expertise so that you can learn even more about your Kaplan team. This week, we're pleased to introduce you to Mark Reimonenq, MBA, Director, University Partnerships.
Tell Us About Yourself
I live right outside New Orleans. Now that our two kids are adults, my wife and I love to travel and explore new places. I am a big New Orleans Saints and Pelicans fan. I am a proud member of Alpha Phi Alpha fraternity. My personal and professional passion is creating greater opportunities in education for all students.
What are your particular areas of expertise?
Development of programs to support groups of students to reach their goals of matriculation to graduate or professional school with a particular focus on programs supporting underrepresented students.
How long have you worked for Kaplan?
I have worked for Kaplan for 15 years and I have been in my current role for the last 8 years.
Tell Us About Your Experience With Kaplan
What is the most pressing issue facing your institutional partners today and how can Kaplan help solve those problems?
How do we prevent talented students from falling through the gaps. Kaplan helps by making our resources available to students who could not access them on their own by partnering with schools, departments, or programs to provide the tools for students to achieve their goals.
What innovations at Kaplan are you most excited about? 
Our new "All Access" approach to test preparation. We are actively working with colleges to set flat rate pricing that will grant inclusive access to all students, thus removing barriers and building a culture of preparedness.
What is the most important aspect of a partnership between Kaplan and institutions? 
Collaboration. We really try to truly assess the needs of our institutional partners. Our solutions are configured to best meet the needs of the individual partner.
In your opinion, what is the number one thing that sets Kaplan apart in the industry?
Service. I enjoy helping institutions design their plans and programs, because I know that our Account Managers will follow through and successfully implement the plan. 
Tell Us About Your Experience in Medical Education
Why is it so important for institutions to prepare students to "think like a doctor?"  
Critical thinking skills will prepare students for admission, but also contribute to their success in professional school and licensure once their classes are completed.
What are your thoughts on the value of standardized tests for doctors? 
I spend a lot of my time supporting minority students who oftentimes have to compete with students from more privileged backgrounds. We cannot level out all the advantages that wealth brings in education, but with proper support, the student from a disadvantaged background can show their fitness for admission by performing well on the MCAT.
How has your unique background prepared you for success in your field?  
I was a first generation college student who made it to college on an academic scholarship and Pell grants. I know what it is like to show up at college without knowing how it all works and what it takes to be successful and move on to what's next
In your opinion, how can institutions best support students preparing for their exams?  
Adopt the idea that helping students perform well on the MCAT is the responsibility of the institution. It is too important to be left to individual students to navigate a process that they know nothing about on their own. Students who cannot afford comprehensive prep will be left behind.
What do you think the future of test prep will look like?  
Standardized tests will continue to play a role in higher education admissions. Institutions that embrace supporting the success of students on these exams will differentiate themselves.
Advice
What will the future of education be like for students and faculty?  
Technology will continue to drive change. Finding the right blend of in person and online instruction will be key.
What is the most important issue that professionals in your industry should be talking about today? 
As the number of traditional age US students declines, where will find "new" students? Recruiting international students will be one route. Building support for less "qualified" US students can expand the pool of US students and expand opportunities for lower income students.
What is the best piece of advice you've received from a teacher? 
Break a sweat everyday. It is important because we need to be strong in body and in mind to really learn.
Is there a quote or saying that you live by? 
Forgive others, not because they deserve forgiveness, but because you deserve peace. - Jonathan Lockwood Hule
If you could spend an evening with anyone - living or deceased - who would it be and why?
President Lyndon B. Johnson because he did more for Black Americans than any politician since Lincoln and I really do not understand why he did it. I'd like to say thanks and ask why.
What do you think is the most important innovation in the history of medicine? 
The discovery of microorganisms as the cause for many of our diseases which lead to sanitation as the means of prevention.
What is the most important thing that your colleagues should know about you? 
I am forceful when it comes to protecting the ideas that I believe to be right, but I am also open to new information changing those beliefs. 
Who or what experience inspired you to pursue a career in Medical Education?  
I kind of arrived here by accident. Technically, my job is in sales. Through years of conversations with dozens of people in pre-medical and medical education, I was able to find my niche when I learned of the negative impacts that are caused by the lack of diversity in our healthcare workforce. Finding alignment in professional and personal goals has been my inspiration.