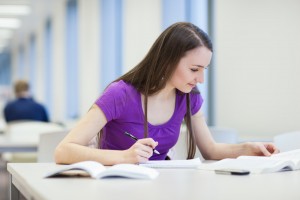 The GED® demonstrates high school equivalency as well as college and career readiness. It includes the reading, writing, thinking, and problem-solving skills needed for postsecondary educational programs and the world of work.
If you're planning to take the GED® or thinking about it, a great place to start is familiarizing yourself with the basic structure of each section. Each GED® Test on the GED® is scored on a scale from 100 to 200.
What's on the GED Reasoning Through Language Arts Test?
The GED® Reasoning through Language Arts Test (RLA) evaluates your reading and writing skills. You will have 2.5 hours for about 46 questions.