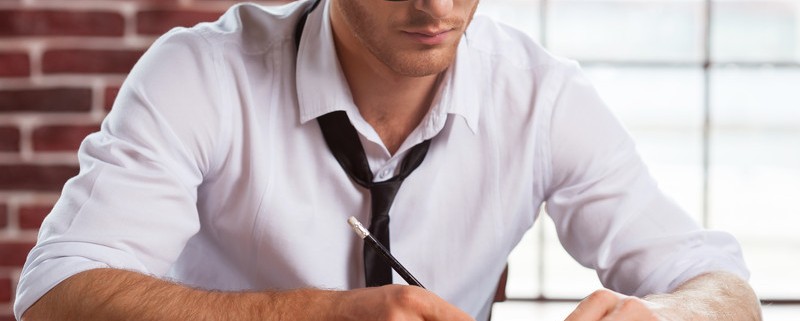 The GRE Issue essay is similar in structure to the classic 5-paragraph short essay. You may opt for 4-6 paragraphs, but this template described here plans for 5. The official GRE website states that readers of the Issue essay "are evaluating the skill with which you address the specific instructions andarticulate and develop an argument to support your evaluation of the issue." The better organized your essay, the clearer it will become to the reader.
As you develop your points, make sure to pepper your analysis with words that guide the reader through the argument you are making. Words such as because, although, furthermore, however, alternatively will catch the reader's attention while you develop your argument.
Here's how to structure each paragraph in your template (taken from our GRE study guide):
Template Paragraph 1: The Introduction
Although the reader will have access to the specific assignment you received, your essay should stand on its own, making clear the assignment you were given and your response to it. Start your essay by clearly restating the issue you were assigned, followed by a sentence stating your position on that assignment–that is, your thesis. Next, introduce the specific reasons or examples you plan to provide in each of the next three paragraphs, one sentence for each of the forthcoming paragraphs.
Consider the specific task you were assigned, and make sure the language you use in your initial paragraph demonstrates that you understand the special instructions in your assignment. For instance, if your task tells you to "be sure to address the most compelling reasons and/or examples that could be used to challenge your position," you will be clear to show at least two strong reasons or examples the side opposing yours can use–and then explain why those reasons or examples are incorrect.
Structure your first paragraph in this way, and you're well on your way to signalling to the reader that you understand the assignment, are organized, have considered the complexities of the issue, and can use standard written English–all components of a strong score on the essay.
Template Paragraph 2: Body Paragraph 1
Use your strongest, most specific reason first. You should support that reason with examples and/or logical analysis. Your examples can be from history, science, politics, business, entertainment, pop culture, current events or even from yourpersonal experience. Make sure you explain clearly why your examples support your reason, and why this reason supports your main thesis. You have three tasks in your body paragraphs:
-Bring up your example.
-Explain how it relates to the topic.
-Show that it fully supports your thesis.
You should be spending the majority of your body paragraph doing the third step: showing how it fully supports your thesis.
Template Paragraph 3: Body Paragraph 2
Use a transition phrase and launch into your second reason and supporting example. Repeat the same process as the first paragraph.
Template Paragraph 4: Final Body Paragraph
Use a transition phrase again in the first topic sentence. Describe the third example, and explain how it supports your thesis. Make sure it is very clear for the reader how each example relates to the topic. This paragraph is a good time to bring up a strong counterargument to your thesis, and then explain clearly why the counterargument is incorrect. You are showing the reader that, not only is your position correct, but the opposite position is also wrong.
Template Paragraph 5: Conclusion
Your conclusion should be a brief mirror of your introductory paragraph. Remind the reader what topic you were asked to consider and what your position is. Briefly summarize the points you made.
If you find you are running out of time, it is better to include your final body paragraph and eliminate the conclusion paragraph, because the conclusion doesn't add new to your analysis. An otherwise well-developed Issue essay that lacks a conclusion will not be penalized.
Previous:  < What's Tested on the GRE: Analytical Writing