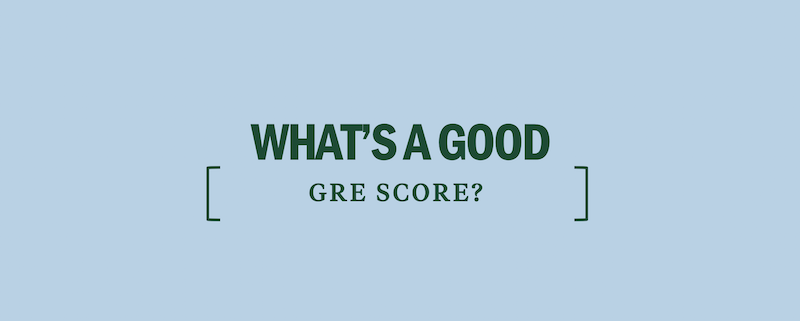 What's a good GRE score? When considering your GRE score goal in 2020's competitive admissions cycle, it's always wise to look at the requirements or minimums (if any) at the schools to which you're applying. For starters, though, here is what you need to know about your GRE score:
The GRE is scored on a 130-170 scale in each section. You'll receive both a GRE Verbal score and on GRE Quantitative score. Because there are so few possible scores – only 41 – that you can get on the GRE, answering just one more question correctly could be enough to turn an average score into a great score.
These scores will put you in the top 10% of all test takers
VERBAL: 163 – 170
QUANTITATIVE: 165-170
These scores will put you in a highly competitive place in admissions (top 25% of all test takers)
VERBAL: 158 – 162
QUANTITATIVE: 159-164
WRITING: 4.5
These scores put you ahead of the pack (50%+), but won't be as advantageous when applying to highly competitive programs
VERBAL: 152-158
QUANTITATIVE: 153-158
WRITING: 4.0
These scores may be enough to get into a wide variety of graduate programs, but will be below average compared to the testing population
VERBAL: 151 or below
QUANTITATIVE: 152 or below
WRITING: 3.5 or below
Many factors affect your graduate school or business school application, and each will help decide whether you're admitted or rejected. Your GRE score is just one part of your candidacy. Your undergraduate GPA, letters of recommendation, research, and personal essays will all contribute to your acceptance into your dream school.
Do you need a plan for the week before the GRE®?  We've got one here.