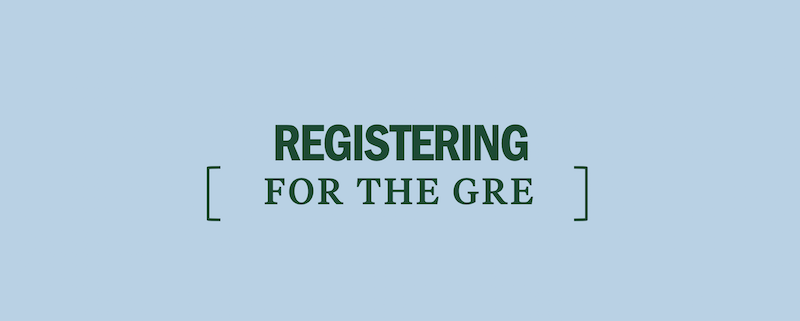 The computer-based GRE General Test is offered year-round. To register for and schedule your GRE, use one of the following options outlined below or visit www.ets.org/gre. (If you live outside the United States, Canada, Guam, the U.S. Virgin Islands, or Puerto Rico, visit www.ets.org/gre for instructions on how to register.) Registering earlier is strongly recommended because spaces often fill quickly.
First, you should obtain a copy of the GRE Information and Registration Bulletin. This booklet contains information on scheduling, pricing, repeat testing, cancellation policies, and more. You can receive the booklet by calling the Educational Testing Service at (609) 771-7670 or (866) 473-4373 or by downloading it from www.ets.org/gre.
[ RELATED: How to study for the GRE ]
You can register online (if you are paying with a credit or debit card) at www.ets.org/gre. Once the registration process is complete, you can print out your voucher immediately (and can reprint it if it is lost). If you register online, you can confirm test center availability in real time.
Call 1-800-GRE-CALL or 1-800-473-2255. Your confirmation number, reporting time,and test center location will be given to you when you call. Payments can be madewith an American Express, Discover, JCB, MasterCard, or Visa credit or debit card.
Complete the Authorization Voucher Request Form found in the GRE Information and Registration Bulletin. Mail the fee and signed voucher request form in the envelopeprovided to the address printed on the voucher.
[ NEXT: GRE 1-Month Study Plan ]