You can always count on scoring a good deal on test prep with Kaplan during Black Friday and Cyber Monday sales. In 2020, Black Friday lands on November 27 and Cyber Monday is November 30. Our Black Friday and Cyber Monday deals will be featured across our site, including here. 
[ BROWSE LSAT CLASS AND TEST LOCATIONS NEAR YOU ]
Beginning your studying in December is ideal if you are eyeing a 2020 LSAT test date. We recommend that most students spend 150-300 hours on LSAT prep. This is most achievable in a 2-3 month period but can be done in a shorter amount of time if needed. No matter when you are planning on taking the LSAT or how long you have to study, signing up for a class in early December is a great idea. We have schedules to get you prepped in time for any test date.
Whether you want to prep with a teacher or prep on your own, we've got what you need to get you one step closer to that J.D.


[ LEARN MORE ]
We offer classes Live Online, In Person, or 1-on-1 through Tutoring.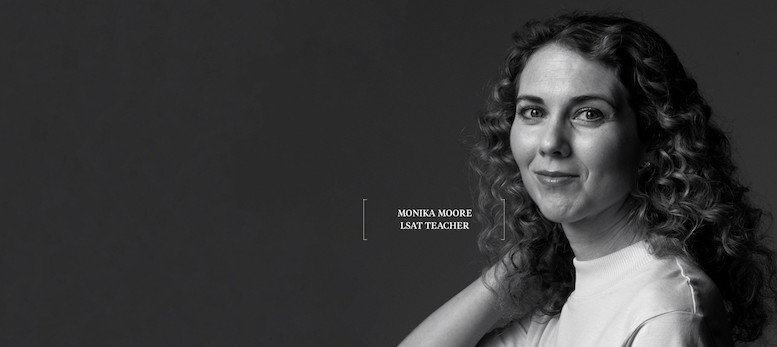 [ LEARN MORE ]
Our Line Online classes are our most convenient option because you can get your studying done from anywhere you have an internet connection. All Live Online classes are live-streamed, with one teacher leading students through course material on camera and additional teachers answering your questions in real-time. No need to wait for an opportune time to raise your hand—ask your questions as they come. Engaging with a team of teachers creates an interactive learning experience that leads to better results.
All LSAT Live Online classes include:
Eight 4-hour sessions of live, online instruction

2 full-length, in-class proctored practice exams

A new course built just for the digital LSAT

Unlimited access to the LSAT Channel

80+ real, released LSAT exams with self-proctoring tools

Detailed feedback with Smart Reports

LSAT prep books
You can upgrade to Live Online PLUS to also get access to the following:
3 hours of 1-on-1 coaching
[ LEARN MORE ]
We have over 8 decades of raising scores, and our teachers are following in our founder, Stanley Kaplan's, footsteps by capturing students' attention in a classroom environment. Our In Person classes offer structure and classroom support to help keep you personally accountable and motivated in your studying. You'll learn the logic of the LSAT with an expert teacher helping you build skills, face-to-face. All of our LSAT In Person classes come with the same features as our Live Online course, and you can upgrade to In Person PLUS to get private coaching.
Private Tutoring LSAT Prep
[ LEARN MORE ]
All of our Kaplan tutors are chosen for their extensive knowledge and empathy, and you'll be paired with one that matches your needs perfectly—no matter where you are. Prep in person to learn the logic of the test face-to-face, or work online from anywhere with an internet connection using digital tools that make learning simple. This is the most personalized of our options. Your tutor will tailor your test prep specifically to you, strategically targeting your study plan to boost your score. 
All of our Tutoring packages include:
10, 20, or 40 hours of private, 1-on-1 tutoring, in person or live online

3 full-length, in-class proctored practice exams

80+ self-proctored, full-length practice exams

2 prep books and 400+ hours of online resources

Hundred of hours of on-demand instruction

A full complimentary Live Online or In Person course
We also offer a Self Paced option of our LSAT class, as well as resources to supplement your studying.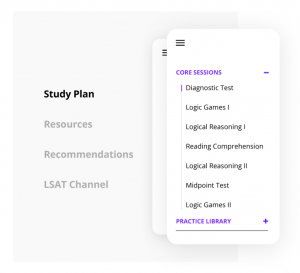 LSAT Logic Games Complete Prep
[ LEARN MORE ]
Beat the LSAT at its own (logic) game. Practice with every logic game ever released and receive expert guidance. Our Logic Games Complete Prep comes with:
300+ officially released games

20+ hour-long videos from the LSAT Channel

Kaplan's

LSAT Logic Games Unlocked 2018-2019

book

Hundreds of online practice drills to build your deductive reasoning skills

A detailed study plan
LSAT Review Books and Digital Resources
[ LEARN MORE ]
Our test prep books make you LSAT literate. You'll get content review, LSAT data and trends, practice questions, and some of our best test-taking strategies and tips. All of our books are available for purchase on Amazon.
0
0
admin
http://wpapp.kaptest.com/wp-content/uploads/2020/09/kaplan_logo_purple_726-4.png
admin
2019-11-09 08:50:58
2020-09-11 20:40:28
Black Friday and Cyber Monday LSAT Deals