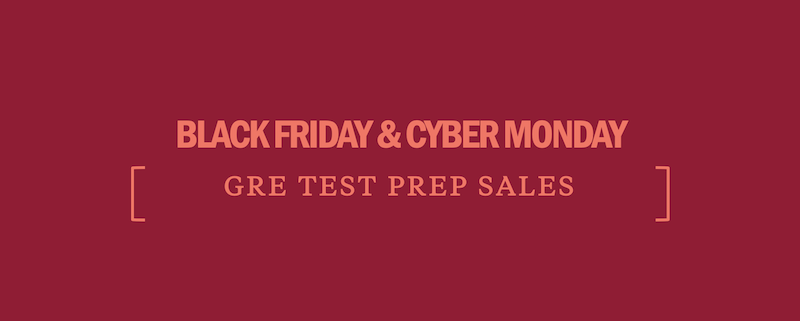 You can always count on scoring a good deal on GRE test prep with Kaplan during Black Friday and Cyber Monday sales. In 2020, Black Friday lands on November 27 and Cyber Monday is November 30. Our Black Friday and Cyber Monday deals will be featured across our site, including here. 
The GRE is offered nearly every day of the year and GRE scores are good for up to five years. Even if you are not applying to graduate school right away, you should consider taking the GRE while you are still in undergrad to take advantage of already being in study mode. Spring semester of your senior year is an ideal time to prep for and take the GRE, and beginning your studying in December is perfect to be prepared for an early 2020 test date. It'll take between 50-200 hours of studying to hit your target score, so plan accordingly. We have schedules and materials to get you prepped in time for any test date.
[ RELATED: How to Study for the GRE ]
[ LEARN MORE ]
We offer classes Live Online, Self-Paced, or 1-on-1 through Tutoring.
[ LEARN MORE ]
You can attend our Live Online classes from anywhere you have an internet connection. One teacher will be on camera leading the class, while other teachers will be off-camera leading group chat and answering your questions as they come. No more waiting to raise your hand—ask your questions as you have them. Students aren't on camera during the class, so you can roll out of bed and be in class in 2 if you need to. We won't judge.
All GRE Live Online classes include:
21 hours of core, live online instruction

35 hours of elective, live instruction on the GRE Channel

Official Test Day Experience to walk you through every aspect of test day

7 full-length, computer-based practice tests

180+ hours of online instruction and practice

5000+ practice questions—including Qbank

GRE Prep Books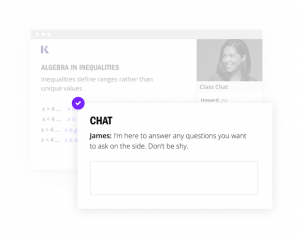 You can upgrade to Live Online PLUS and also receive:
3 hours of 1-on-1 coaching to keep you on track

GRE Math Foundations—Self-Paced

GRE Advanced Math—Self-Paced  
[ LEARN MORE ]
All of our Kaplan tutors are chosen for their extensive knowledge and empathy, and you'll be paired with one that matches your needs perfectly—no matter where you are. You'll get your higher GRE score, faster, as our expert tutors strategically craft your study plan to target your greatest opportunities for improvement. 
All of our Tutoring packages include:
10, 20, or 40 hours of private, 1-on-1 tutoring

Full-length practice tests with score analysis

Prep books and access to on-demand practice questions

Official Test Day Experience to walk you through every aspect of test day

Hundreds of hours of on-demand instruction on the GRE channel

A full complimentary Live Online Course
We also offer a Self Paced option of our GRE class, as well as resources to supplement your studying. 
[ LEARN MORE ]
Customize quizzes to focus your prep where you need it most. Our GRE Qbank has more than 2500+ test-like questions to target your practice and boost your confidence for test day. All questions come with detailed explanations so you can learn how the test operates. You'll get progress reports, too, to show you what to study next.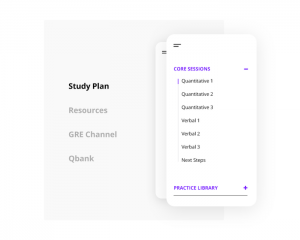 [ LEARN MORE ]
Our test prep books help you think like the GRE. You'll get content review for each section of the test and some of our best test-taking strategies and tips. All of our books are available for purchase on Amazon.