Examining the "Why" Behind the MCAT Course Updates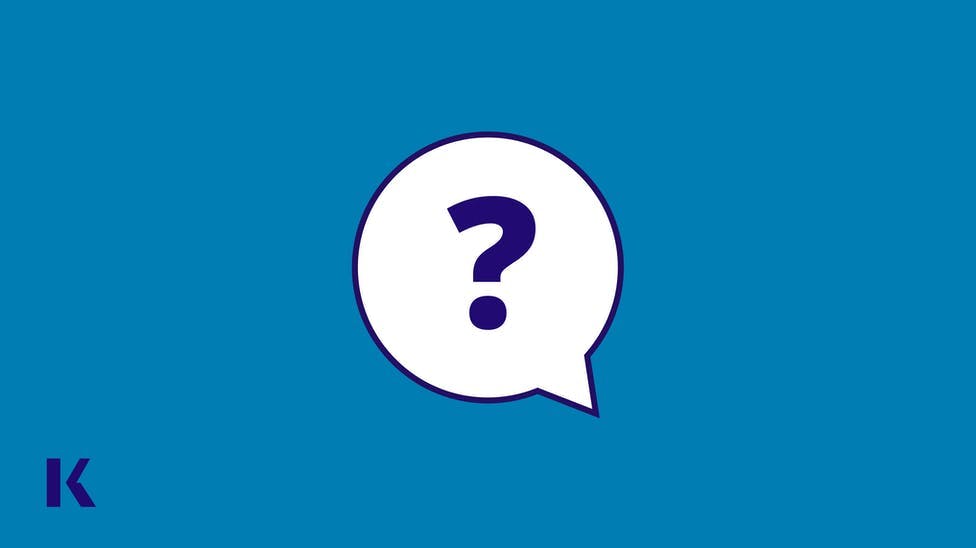 One of the most exciting trends in education today is the interdisciplinary study of Learning Science. As educators, it is fascinating to examine how education, neuroscience, motivational psychology, and the best of design could be combined to create, measure, and iteratively improve learning outcomes. Inspired by the power of applying Learning Science to test prep, our Kaplan Learning Designers have teamed up with our MCAT experts, learning data analysts, user experience (UX) team, psychometricians, and assessment gurus to ensure that any changes we bring to our courses are grounded in research and help ease the load on the learner. So, when we decided to reimagine our MCAT course, we dug deep, challenged and pushed each other, and are proud of the outcomes our team collaborations have produced. We're excited to share these updates to give you a peek at what we do, and more importantly, why. 
Increase in Live/Synchronous Sessions
Kaplan MCAT instructors are simply the best. They bring personal experience with the Test, a deep passion for teaching, as well as engaging personalities. From there, we immerse them in training to ensure they are confident in the online environment and understand the underpinnings of MCAT content, structure and strategy. As we restructured the course, we knew we wanted to increase contact hours between learners and our instructors so we can deliver more prioritized, guided instruction and practice around the strategies and content that matter most.  
While the move from 36 to 48 hours can seem like an increase in the time needed to prepare, we actually believe that it is an optimization of time―where live instruction will replace some of the asynchronous work learners were already doing with interactive study designed to ensure questions are answered in real-time and (what we know to be) high yield/high point value content isn't overlooked. 
Updated Session Flow
Restructuring our live sessions from 3-hrs to 2-hrs has many benefits for us in terms of engagement and learner preference. We have organized our class sessions in a "Learn, Apply, Practice" way that follows best pedagogical practices that allow learners to quickly use the information they are being taught to enhance retention.  We have prioritized the must-know strategies and high-yield content (for science lessons), and then apply that knowledge to test-like passages. Learners will practice those skills by working passages in various ways―group, individual, or guided―depending on the needs of class as determined by our expert instructors.
Beyond the pedagogical structure, the curriculum is designed with a phased/spiraled approach that will ensure students see content multiple times using spaced repetition as they move through the various/increasing skill levels tested on the MCAT. Spaced repetition is proven to enhance retention and improve performance over massed learning (typical long form studying of one content area without alternating with practice or the opportunity to use the learning.) 
Online Experience: Regulating for Both Learner Ability and Availability 
Optimizing Through Placement Quizzing
There is no doubt that the MCAT tests a ton of content at varying levels of depth. It can certainly be overwhelming to figure out what to study, for how long and just how much of it you need for Test Day. Our Team has just the experience needed to prioritize what content is covered live, and how to optimize asynchronous study time. We also know that spending lots of time on content you have already mastered is a waste of time, and the only way to evaluate that knowledge is by measuring that knowledge and directing students behavior according to those results. 
"Chunking" has long been a best practice for asynchronous study modules. Ensuring students are exposed to the right amount of content in memorable ways is key. Our modular structure  groups content in a way that leverages formative placement quizzes to allow students to "test out" of reviewing content they already know. Students always have access to content they have tested out of, but we guide them to spend time on modules that are more beneficial to them so they can spend time on increasing their score.  At the core of each module, are 100 new content videos that are crisp, focused on high-yield topics and presented in engaging and memorable ways. 
Individualized Student-Facing Calendar Experience
Just as it can be a struggle for a learner to what they, individually, need to study, it is also hard to know what order is most beneficial. With so much to juggle, allocating the right amount of time to studying is vital. Our test experts have ranked all our modules based on a multitude of factors, including yield on the MCAT. This logic ensures student study time is always spent on the most important content available.
Students initially input their available study time per week and test date to generate a customized calendar. Recalibrating when assignments are missed or schedules change will keep prioritized content at the forefront, while moving less important content off the calendar. As with placement quizzing, all study assets are always available through the library, but students are shown assignments that make the best use of time available for their individual needs. 
Story-Telling Comes to MCAT
Kaplan's MCAT Channel has long been a deep repository for additional instruction, strategy, and test-reviews for our learners. Our Team is thrilled to add scenario-based sessions (live and recorded) that feature narrative, story-based learning that builds critical thinking while applying MCAT content to real-life situations. 
Story-based learning has been shown to enhance memorability, drive engagement and can also increase self- efficacy (McQuiggan, Rowe, & Lester, 2008). We've gone through a robust piloting process with these sessions and as a result, are expanding our inventory. I mean, who wouldn't want to follow the science to figure out if you have enough evidence to solve a crime based on hair strands that are missing their root?
Reflection and Self-Explanation
Self-explanation is another learning science best practice. Johnson and Mayer (2015) show that student performance on (subsequent) exams is increased by having students describe concepts in their own words. New digital-first handouts for each lesson encourage note-taking and reflection throughout the lesson to encourage students to engage with the content, but also indicate their confidence on specific topics to enable follow-up study after class sessions conclude. These handouts will be available for printing and for online completion.  
The 2021 revision of the MCAT course is something that we have been eagerly anticipating. The members of an integrated Team like this are something like a Swiss Army Knife, with each function housed in the same case of caring about student goals, best practices, and evidence, yet each possessing a particular ability that is uniquely fitted for their job. We believe this course truly represents the best of each, and we can't wait for our students to experience a course tailored to their individual ability and built around their availability. 
Resources
Johnson, C., & Mayer, R. (2010).  Applying the self-explanation principle to multimedia learning in a computer-based game-like environment. Computers in Human Behavior, 26, 1246-1252.
McQuiggan S.W., Rowe J.P., Lee S., Lester J.C. (2008) Story-Based Learning: The Impact of Narrative on Learning Experiences and Outcomes. In: Woolf B.P., Aïmeur E., Nkambou R., Lajoie S. (eds) Intelligent Tutoring Systems. ITS 2008. Lecture Notes in Computer Science, vol 5091. Springer, Berlin, Heidelberg. https://doi.org/10.1007/978-3-540-69132-7_56.