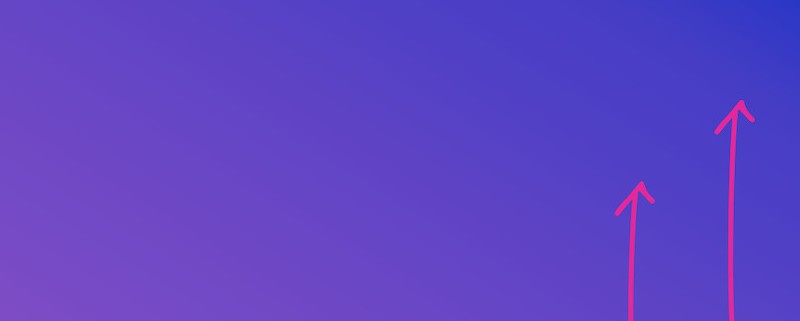 Before reading on about the best medical schools for anesthesiology, pre-meds should know that in medical school, students have the opportunity to rotate through several areas of medicine before committing to a specialty to match into for their residency. Anesthesiology is much more than asking patients to count back from 10 and putting them to sleep.
As an anesthesiologist, you'll manage patients that have been rendered unconscious or insensible to pain and stress during a variety of medical procedures, including surgeries and obstetric interventions. It's important to note that most medical students won't be exposed to anesthesiology until their fourth year in medical school, so if you have an interest in anesthesiology, look for medical schools that will get you that exposure early on, or give you access to it.
In 2018, there were roughly 1,700 anesthesiology residency spots offered, with 96% of US medical school seniors matching into the specialty. According to U.S. News & World Report, here are some of the best medical schools that will prepare you for an anesthesiology residency match.
The Mayo Clinic Alix School of Medicine in Rochester, Minnesota is one of the best research-focused medical schools in the country where you'll need a 3.86 GPA and 516 on your MCAT to hit the school's median. In 2018, 8% of Mayo students matched into residency programs in anesthesiology.
As part of the Critical Care Core Clerkship, medical students at Stanford gain exposure to a variety of practices in anesthesiology. Students also get to participate in patient management in the operating room and have an opportunity to experience a number of clerkships in subspecialty areas. Stanford accepted students have elite scores to match, 3.86 median GPA and 519 median MCAT score, and 4 matched into anesthesia residencies in 2018.
Columbia University Vagelos College of Physicians and Surgeons, or P&S for short, in New York City admitted 140 students to its MD class of 2022. An MCAT score around 519 will make you a competitive applicant to the program which sent 6 graduates to anesthesiology residency programs and 1 to pediatric anesthesiology in 2018.
WashU in St. Louis, Missouri boasts one of the highest median GPAs and MCAT scores, 3.91 and 521 (a 99th percentile score). There are eight anesthesiology electives for 4th year medical students to choose from, including Anesthesia for Neurosurgery, Cardiothoracic Anesthesiology, Obstetrical Anesthesia, and Pediatric Anesthesia.
At Michigan,medical students begin spending time in the clinical world earlier than in a traditional medical school curriculum, with clinical exposure on a regular basis throughout the M1 year. With median GPA and MCAT score of 3.88 and 518, the school saw a whopping 20 of its students match into anesthesiology residencies across the country. Michigan offers multiple anesthesiology rotations, including pediatric and advanced clinical anesthesiology.
Located in the Durham, North Carolina, also known as the "research triangle," the Duke University Medical School saw 5 of 102 participating students match into anesthesiology residency programs. With a median MCAT score of 519, about the 98th percentile, the MD program attracts competitive students from 37 states. It offers a 2nd Year two-week electives in Clinical Anesthesiology as well as 4th Year four-week electives in Diving and Hyperbaric Medicine, Clinical Anesthesiology, including rotations in the Cardiothoracic Intensive Care Unit.
The Perelman School of Medicine at the University of Pennsylvania is consistently ranked as one of the world's most innovative universities, with more than $800 million in annual sponsored research. The highly competitive Ivy boasts median MCAT and GPA scores of 520 and 3.88 and class size of under 160 students. In 2018, 7 Perelman students matched into anesthesiology residency programs.
The Johns Hopkins University School of medicine in Baltimore is one of the most competitive MD programs in the United States with a median GPA of 3.92 and median MCAT of 520. Only 262 of the more than 6,300 applicants were accepted for admission. After completing a basic anesthesia clerkship, advanced, or specialty electives can be arranged. A very popular and competitive elective is the Surgical Intensive Care Unit rotation. Four students matched into residency programs in anesthesiology in 2017.
UCSF's medical school sits at the forefront of patient care in the 21st century. With fewer than 2% of the more than 7,700 applicants to the MD program matriculating, it's highly competitive. Most students are California residents and about a third come from communities historically underrepresented in medicine. The median GPA and MCAT scores are 3.85 and 517, respectively. The UCSF Department of Anesthesia is one of the largest anesthesia residencies in the US, providing many clerkship opportunities for current medical students. In 2018, 6 UCSF students were accepted into anesthesiology residency programs.
Harvard Medical School, located in Boston's medical research hub, is surprisingly small. With a class size of 165, the MD program is highly competitive, with a median matriculant GPA of 3.92 and a median MCAT score of 519. Harvard medical students enrolled in the Core Clerkship in Surgery will spend a minimum of one week rotating with the department of anesthesia in a hospital setting. There is also an opportunity for a four-week elective clinical clerkship in anesthesiology to fourth year medical students. In 2018, 8 Harvard Medical School students matched into anesthesiology residency programs.
Best Medical Schools by Major: